The Charlotte Business Journal has named Genesis10 to its 2022 Largest Charlotte-area Temporary Staffing Companies list. The publication ranks firms based on the number of local temps on the payroll as of May 1, 2022.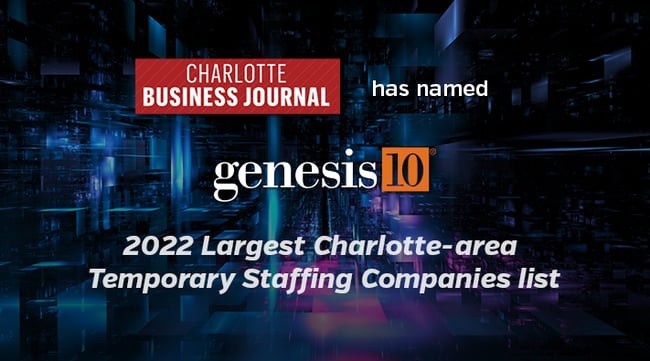 Genesis10's Charlotte office is located at 212 S. Tyron St., Suite 650, Charlotte, NC 28281. James Wilton, Charlotte Branch Manager, manages the local team there. Genesis10 also has two delivery centers in Charlotte.
"Genesis10 is excited to be recognized by the Charlotte Business Journal as a top staffing company," said Wilton. "We couldn't do it without the continued support of our clients, consultants and employees. Thank you for the support and partnership! We look forward to many more years of continued success in the Charlotte area."

For a Charlotte Business Journal article that accompanies the staffing companies list, "Charlotte Staffing Execs Get Candid on How Employers Can Compete in Current Market," a reporter interviewed Wilton who said:
"Businesses must be flexible and look at the demands of the market. Most employers are allowing 100% work remote options. Companies are putting out aggressive bonus plans, sign-on bonuses, free benefits and many other options for their employees and new hires, such as unlimited PTO. All businesses will need to be aggressive in our current environment. This includes the compensation necessary to retain their own internal talent. Otherwise, they risk having their talent poached."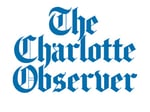 Staffing Industry Analysts year after year names Genesis10 to its list of top U.S. Staffing Firms. Recently, Business Insider recognized Genesis10 as a Best Company for Career Growth and CEO Harley Lippman as a Best CEO for Diversity and a Best CEO for Women. The Charlotte Observer named Genesis10 a Top Workplace in Charlotte in 2021.