Genesis10's Harley Lippman has received a Best CEO for Women award, as reported by Business Insider. Other companies also recognized include: HubSpot, IBM, ADP, Adobe, Stanley Black & Decker, and Estee Lauder, among others.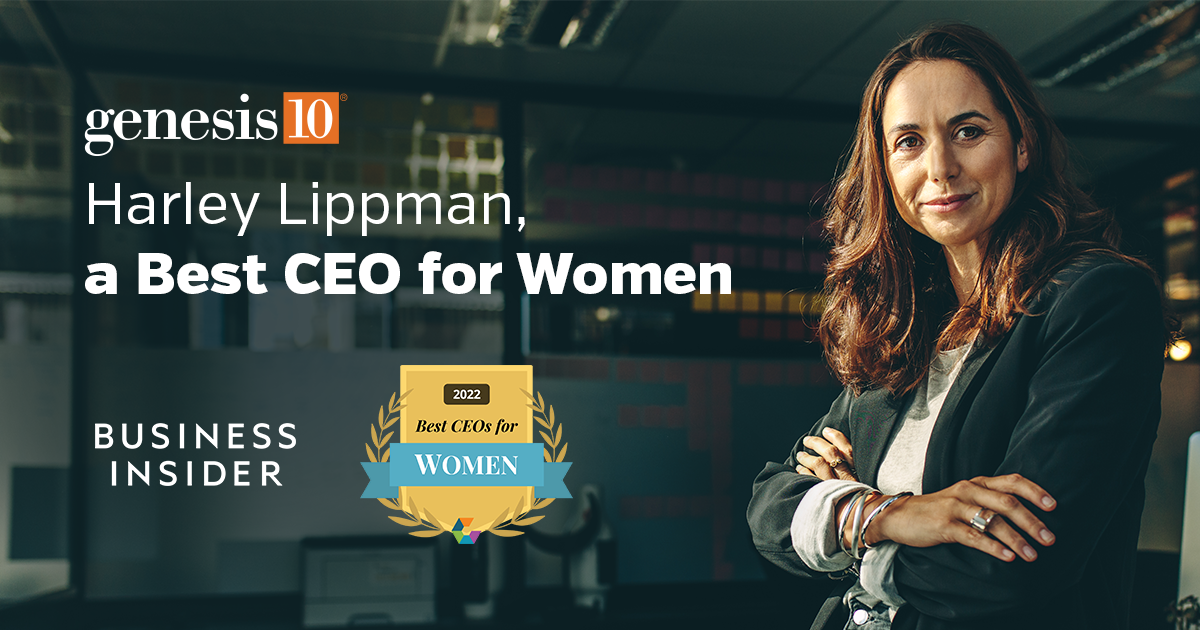 "The chief executives on this year's list foster company cultures that embrace diversity and inclusion, as shown by the feedback from their female employees," said Comparably CEO Jason Nazar. "The consensus is that these top-rated CEOs lead with empathy and emotional intelligence."

"Since he started Genesis10 in 1999, Harley has been steadfast in his commitment to create a work environment that supports professionally ambitious women," said Angelia Brekke, President, Dev10. "Launching Dev10 in 2018, Harley gave me the opportunity to embrace what professional women value most: a calling—work that is meaningful and makes a difference in the lives of others; flexibility in where, when and how we work; and real leadership opportunities." Dev10's top three leadership positions are occupied by women.

The Best CEOs for Women awards represent the top-ranked CEOs, as rated by female employees on Comparably.com in the previous 12 months (June 24, 2021-June 24, 2022). Based on 15 million ratings across 70,000 companies, rankings were determined by the most positive sentiment ratings from women about the CEO's effectiveness and management style.
Earlier this year, Genesis10 received a Best Sales Team award and a Best Place to Work in New York award, as reported by Business Insider. Staffing Industry Analysts consistently names Genesis10 a Top Staffing Firm in the U.S.

Comparably is a leading workplace culture and compensation site with a mission to make workplaces more transparent and rewarding. Employees can access the platform's salary comparison tool, rate their companies and CEOs and see what workplaces are really like through the lens of comprehensive and structured data based on gender, ethnicity, age, experience, department, location, education and company size.