Committed Advocacy
We consistently challenge our Fortune 500 clients to expand their thinking around veterans' capabilities and potential for success in corporate roles. We strongly encourage hiring managers to interview military veteran candidates for roles even when fit does not seem immediately apparent. Roles we often recommend veteran candidates for include, but are not limited to: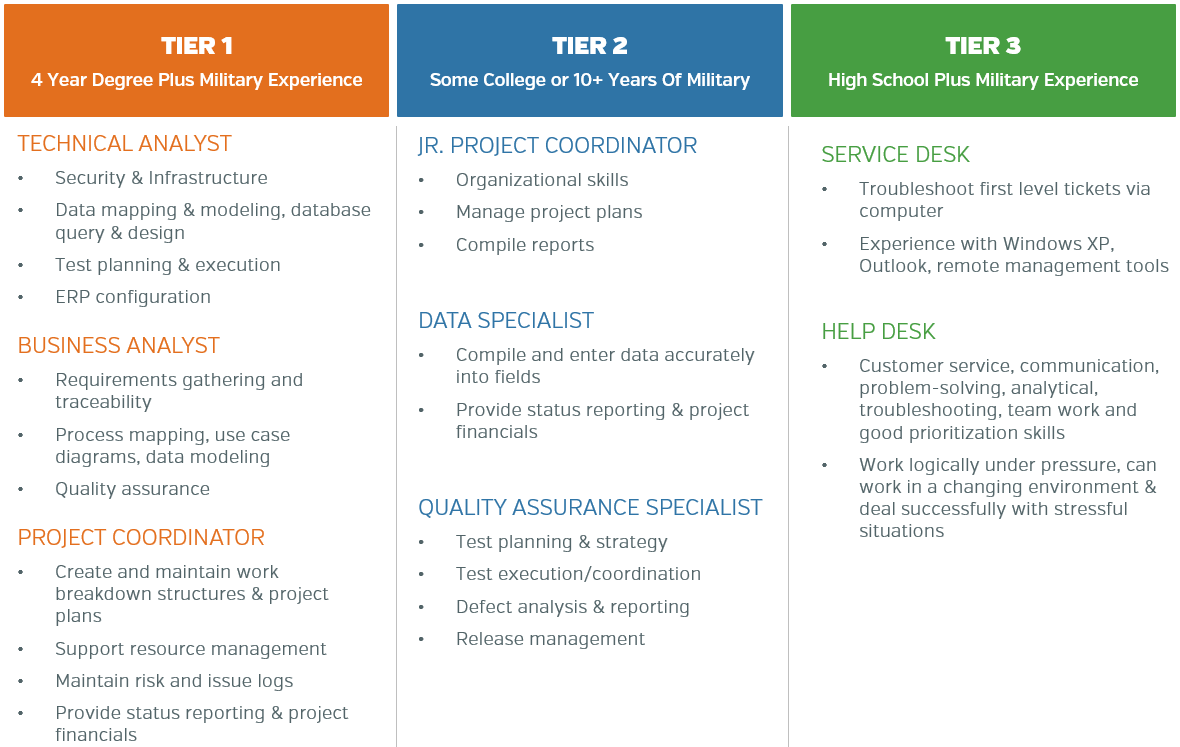 For veteran spouses, we also encourage employers to treat work-history gaps as a form of military service. At least two of our major clients in the Midwest region have earmarked more than 20 career opportunities for military spouses.
Long-Term Support
We are 100% committed at Genesis10 to assisting all candidates before, during, and after placement in either consulting or full-time corporate roles. Our recruiters get to know the real you so that they can work with you to find the perfect position to launch your corporate career. Genesis10 recruiters are willing to invest what it takes to make it happen.
Launch your corporate career here by joining Genesis10's talent. Let's talk about your civilian career.