Staffing Industry Analysts (SIA) has named Genesis10 one of the Largest Staffing Firms in the U.S.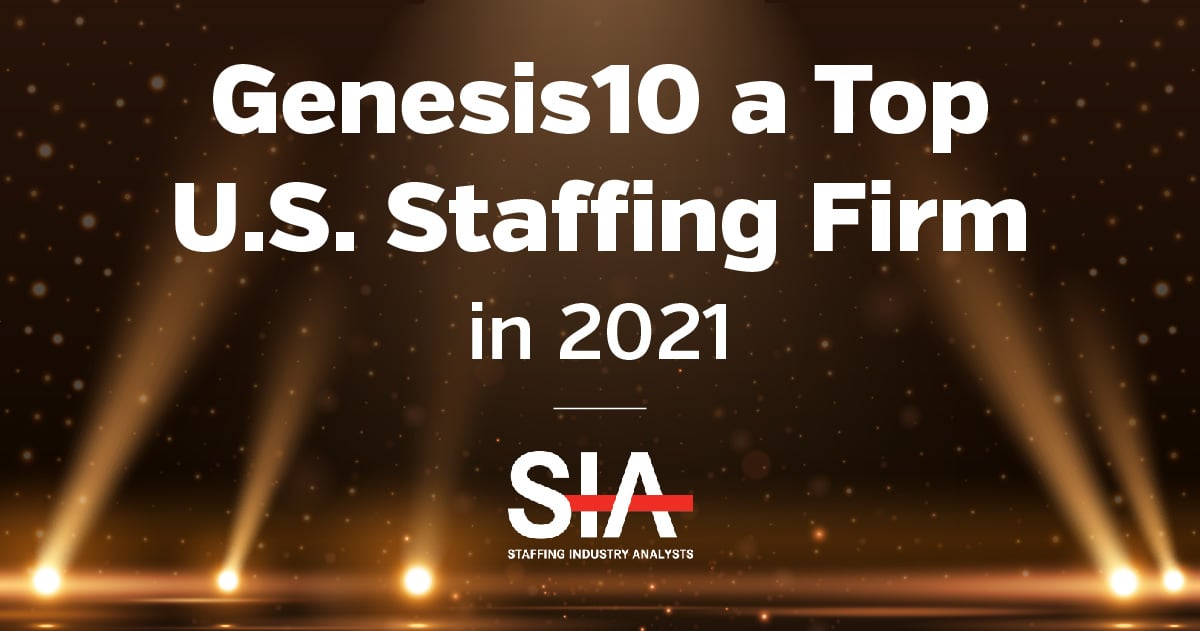 SIA's annual list highlights the companies that generated $100 million or more in US staffing revenue in 2020. Added together, the companies generated $95.1 billion in US staffing revenue last year, or 69.9% of the market. Genesis10 appears on the list year after year.
"On behalf of the leadership team, we are excited to be named once again to this prestigious list," said Glenn Klein, President & CFO at Genesis10. "Given the challenges the industry has faced in the past 18 months with the COVID-19 pandemic, receiving this honor is a true testament to the passion our employees have for what we do, supporting our clients and consultants and one another through it all. We are grateful for all they do."
Recently Genesis10 was named one of the Best Companies for Work-Life Balance, as well as one of the Best Companies for Career Growth, as reported by Business Insider. Earlier in November, Genesis10's office in Charlotte was named a Top Workplace.
Founded in 1989, SIA is a global advisor on staffing and workforce solutions. This is SIA's 25th annual report on the largest U.S. staffing firms.
---
Headquartered in New York, Genesis10 is a professional technology services firm providing staffing, workforce optimization, and domestic outsourcing solutions. The company was founded in 1999 by CEO Harley Lippman and is dedicated to providing talent and talent services in support of its clients' growth and business-as-usual initiatives in a cost-effective onsite or onshore model. Genesis10 has more than 150 clients ranging from Fortune 100 to mid-cap companies.