The Milwaukee Business Journal has named Genesis10 to its Milwaukee-Area Temporary Staffing Services Firms list for 2022. The publication ranks the list by temporary hours billed in 2021, local.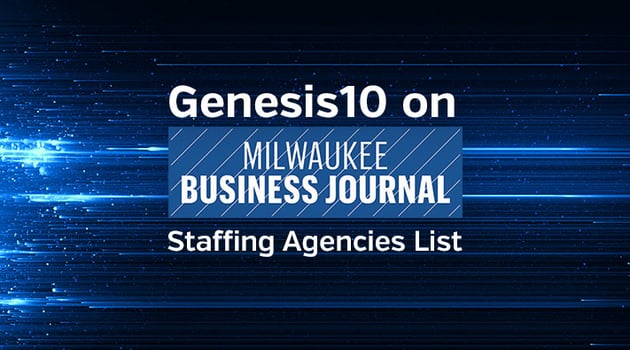 Genesis10's Milwaukee office is located at 626 E. Wisconsin Avenue, 15th Floor, Milwaukee. WI 53202. The office has served Milwaukee Metro since 1999.
"We are excited to be recognized by the Milwaukee Business Journal as one of the Top Staffing Firms in the metro area," says Joseph Jens, Senior Vice President, Wisconsin Region, Genesis10. "Genesis10's Wisconsin team is committed to building strong relationships with our clients, consultants and one another. The team works hard and does an outstanding job every day. We all look forward to continued success in Wisconsin for many years to come."
Recently, Genesis10 received awards for Best Sales Team, Best CEO and Best Work-Life Balance, among others. Staffing Industry Analysts consistently names Genesis10 to its annual Top U.S. Staffing Firms list.