Despite a cooling economy, the IT jobs market still favors candidates.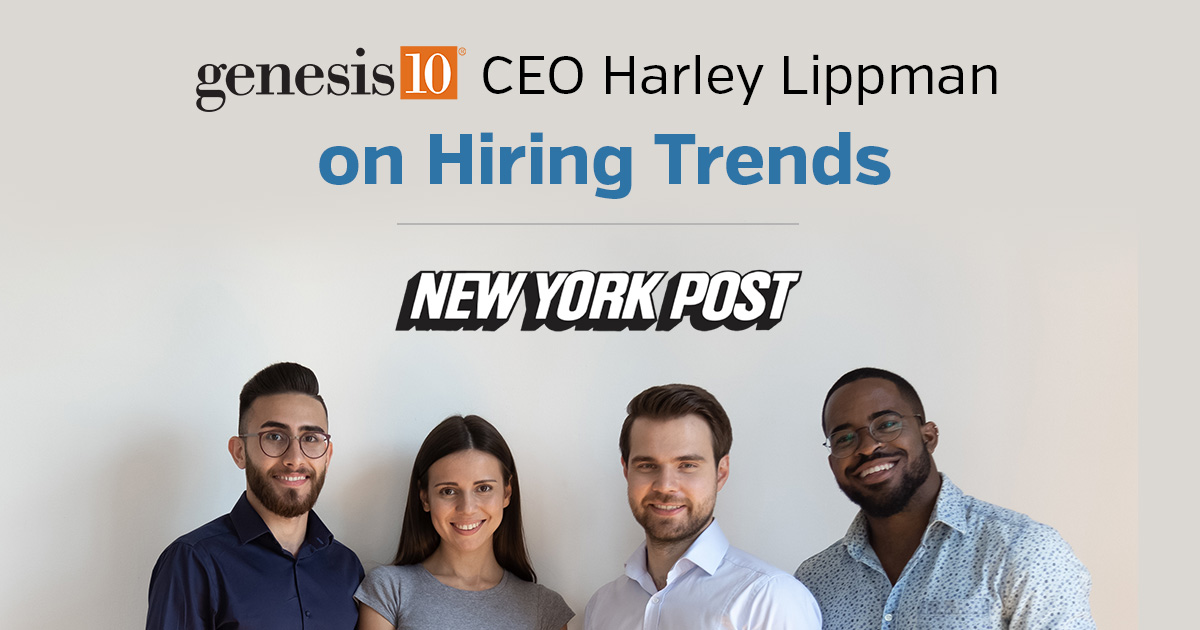 In an article in the Sunday, July 3, edition of the New York Post, a reporter reached out to Genesis10 CEO Harley Lippman for his insight into current hiring trends for IT workers. Due to the still red-hot market, trends are running the gamut from fast offers and group interviews to sometimes even no interviews at all.
At Genesis10, Lippman said that some clients are pulling together bulk groups of candidates for hiring days.

"This has often been a trend for lower-level roles, but we are seeing it more regularly for high-paying leadership or IT roles," Lippman said. "We're seeing some clients allowing offers to go out to candidates without an actual interview. Often, the candidates are required to do an online skills assessment prior to the offer."

Harley Lippman is recognized as one of the Best CEOs in the U.S. and Genesis10 is one of the Best Places to Work in the New York Metropolitan Area as reported by Business Insider. Staffing Industry Analysts consistently names Genesis10 a Top Staffing Firm in the U.S.