With the unemployment rate at historic lows, 2020 could be the year for career changes. But not just for any job. Job seekers are looking for positions with flexibility and generous amounts of time off, according to a recent online poll by employee benefits provider Unum.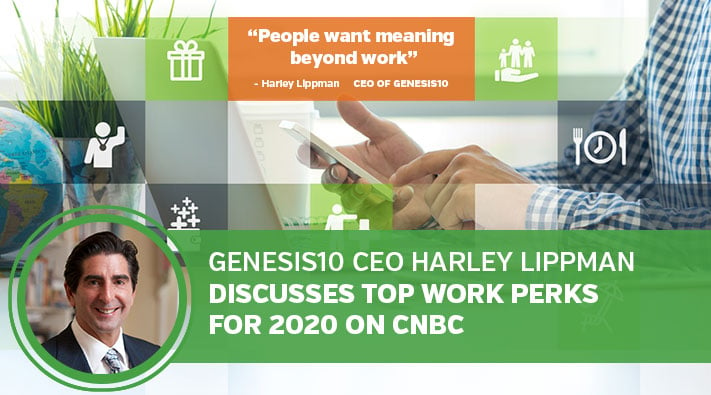 Discussing the work perks job seekers really want in an interview with CNBC, Genesis10 CEO Harley Lippman said, "People want meaning beyond work," particularly millennials who now comprise roughly half of the American workforce, according to the Pew Research Center.
"What they look for is a great work experience, especially flexibility," he said.
Harley Lippman was recently recognized in USA Today as one of the Best CEOs in the U.S. for the second consecutive year, and by Staffing Industry Analysts as one of the most influential leaders in the industry. Genesis10 has earned national recognition as a top IT staffing firm from SIA, Gartner and Everest Group, and as one of 25 major U.S. companies with Best Work-Life Balance by Comparably.
RELATED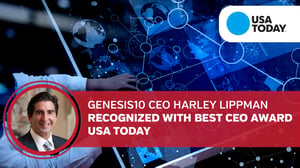 Genesis10 CEO Harley Lippman Recognized with Best CEO Award, USA Today Genesis10 Founder and CEO Harley Lippman is one of the top 50 best CEOs for large companies, as reported by USA Today. Other companies recognized include Microsoft, Amazon, Best Buy, Delta...Read More.