Staffing Industry Analysts has named Genesis10 one of the Largest IT Staffing Firms in the U.S. ranked by revenue. SIA recognizes firms that generated at least $100 million in U.S. IT staffing revenue in 2018 from providing temporary workers to business clients, as well as from "place and search" services (direct hire/ permanent placement and retained search) and "temp-to-hire" conversions.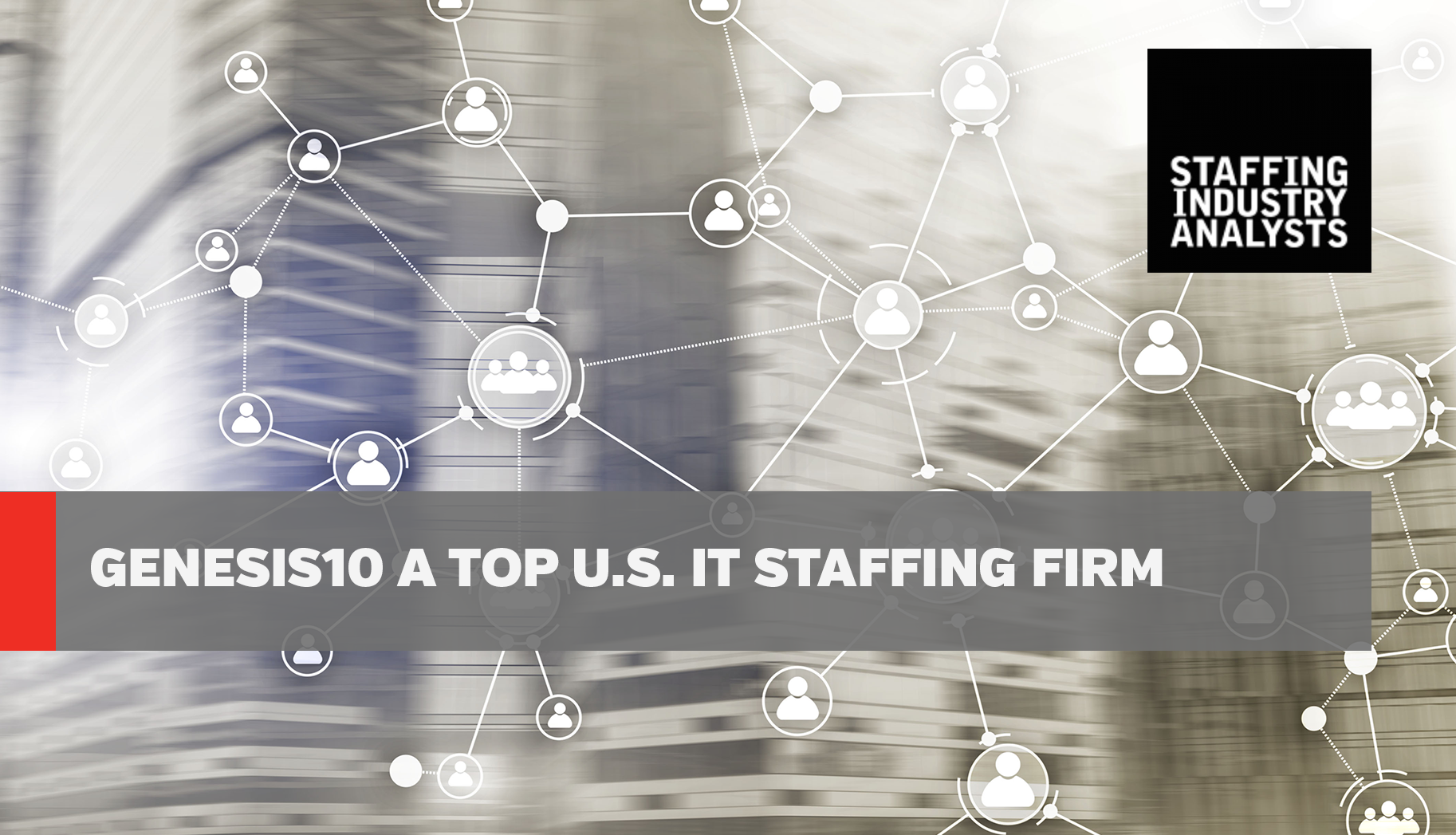 Of the 157 firms that qualified for inclusion in SIA's annual Largest Staffing Firms in the U.S. list, 47 indicated IT as their largest skill segment supplied, representing 30% of the list.
The U.S. IT staffing segment is expected to grow for the the 10th consecutive year in 2019. Growth in IT temp staffing has generally outpaced overall U.S. temp help through the economic expansion.
In February, SIA named Genesis10 CEO Harley Lippman to the North American 100 Staffing Leaders list, and in November 2018, Ami Sarnowski, Chief Innovation Officer at Genesis10, to the Global Power 150—Women in Staffing List.
Founded in 1989, SIA is the global advisor on staffing and workforce solutions.

Genesis10 is a professional technology services firm that provides staffing, workforce optimization and domestic outsourcing solutions onsite, onshore or in a hybrid delivery model.
Also read: As the Talent Shortage Persists, Employers Get More Creative