It's not yet Labor Day, but businesses that rely heavily on holiday hiring should start now.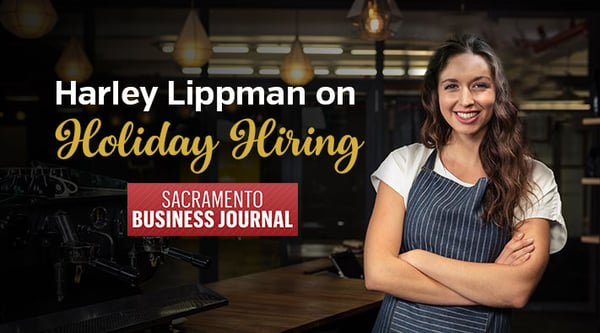 That's the word from an article in the Playbook, a Sacramento Business Journal publication that provides business owners and executives with what they need to know to grow and protect their businesses.
Using Bureau of Labor Statistics, "Planning to Ramp Up Hiring in Q4? Experts Say to Start Now—and Prepare to Pay More," describes a job market where workers have more leverage, with about 10.7 million job openings. While that number is down from previous months, the unemployment rate is hovering at about 3.5%, or roughly 5.7 million people. The quit rate is holding steady at about 2.8%, or about 4.2 million workers, still far above historic averages.
Need to hire for the holidays?
First, business owners need to think proactively about how to retain their current employees, Harley Lippman, CEO at Genesis10, told Senior Reporter Adam Medici. Seasonal hiring will be much harder if the company has trouble retaining its existing employees.
Lippman suggested that it is better for businesses to start sooner rather than later.

"Start your hiring process even earlier. If you are able to find ways to bring in workers before the competition, you will face fewer issues with hiring," he said.
Genesis10 CEO Harley Lippman was recently recognized as a Best CEO for Diversity and a Best CEO for Women by Business Insider. Staffing Industry Analysts consistently recognizes Genesis10 as a Top IT Staffing Firm.