Genesis10 once again is at the top of the list of IT Consulting Firms in the Twin Cities, according to the Minneapolis/St. Paul Business Journal. Inclusion on the list is based on hours billed in 2021.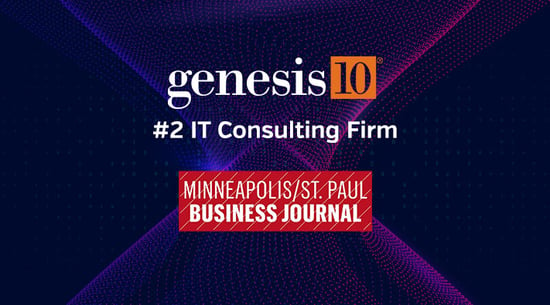 Over the years, Genesis10 consistently places in the top five firms on the list—in 2022 and in 2021, that place is #2.
Genesis10's Minnesota office is located at 445 Minnesota Street, Suite 1500, St. Paul, MN 55101. Angelia Brekke, President, Dev10 and Managing Director at Genesis10, manages the local team there.
"We are so appreciative of the trust placed in us by our clients and consultants," Brekke said of Genesis10's inclusion on the prestigious list. "We believe helping others grow their careers and their ability to support themselves, their families and their communities, is a noble purpose. That belief infuses every interaction creating a more devoted, compassionate, human experience."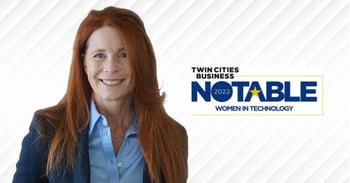 Earlier this year, Twin Cities Business recognized Brekke as a Notable Woman in Technology, for "driving innovation at Genesis10 while mentoring the next generation of leaders." Staffing Industry Analysts named Tara Wyborny, Vice President, Talent Development Dev10 at Genesis10, to its 2022 40 Under 40 list. Genesis10 CEO Harley Lippman is a Best CEO for Women, as reported by Business Insider.