The Charlotte Business Journal has named Genesis10 to its Largest Management Consulting Firms list for 2019. The Charlotte Business Journal ranks the list by number of local management consultants.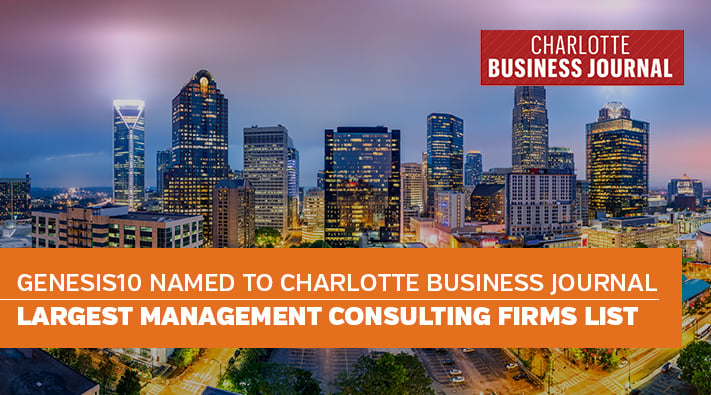 In an accompanying article, "Execs at Charlotte's largest management consulting firms dish on which sectors are hiring in 2019," Eric Roberge, who leads the Genesis10 office in Charlotte, shared his perspective:
"In Charlotte, we expect to see companies that are implementing emerging technologies such as machine-learning, automation and robotics hiring more tech workers in 2019. These companies are in a range of industries from start-ups and fintech to health care and logistics. Specifically, we see them building workforce capabilities in the areas of cognitive computing technology, cyber security as well as software development."
Genesis10 was named to The Charlotte Business Journal's Largest Technology Consulting Firms list for 2018 in October.
Genesis10 is a professional technology services firm that provides staffing, workforce optimization and domestic outsourcing solutions onsite, onshore or in a hybrid delivery model.
---
Also read: Genesis10 Best Place to Work with the Brightest Future, USA Today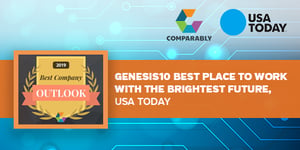 Genesis10 is ranked among the best places to work with the brightest futures, receiving a Best Outlook award from Comparably. The workplace culture and compensation site presents the award annually
... read more
---