The Charlotte Business Journal has named Genesis10 to its Largest Technology Consulting Firms list.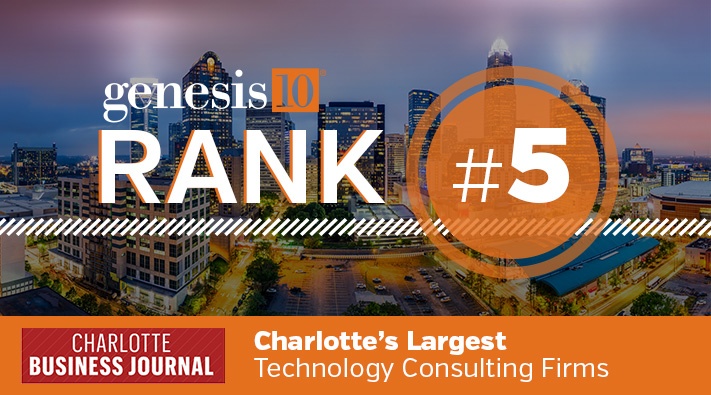 "Genesis10 is honored to be recognized by the Charlotte Business Journal as one of the largest technology consulting firms in Charlotte," said Harley Lippman, Founder and CEO of Genesis10. "This recognition is a testimony to the hard work of our local team to solve for our clients' talent challenges in Charlotte, one of the hottest technology markets in the country. Committed to the local market for the past 12 years, Genesis10 looks forward to continuing to build lasting relationships with clients, consultants and employees in the region."
The Charlotte office was founded in 2006. Genesis10 also has a delivery center providing domestic outsourcing services in Charlotte.
Genesis10 a is professional technology services firm that provides staffing, workforce optimization and domestic outsourcing solutions onsite, onshore or in a hybrid delivery model.
See the 2018 Charlotte's Largest Technology Consulting Firms list at the Charlotte Business Journal.