The Milwaukee Business Journal has named Genesis10 to its Milwaukee-area temporary staffing firms list for 2019. The publication ranks the list by temporary hours billed, local.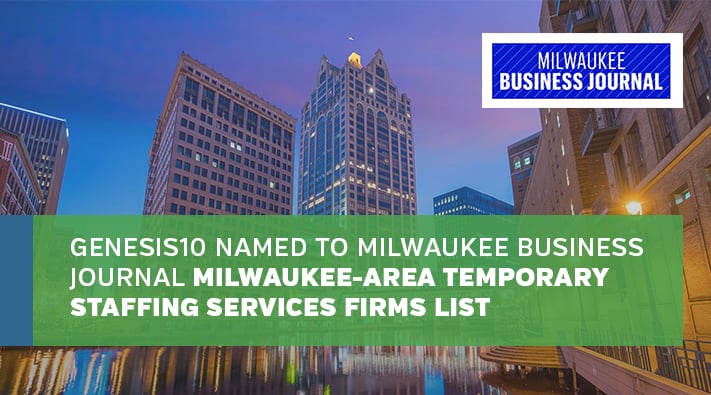 Addressing current staffing trends in Milwaukee continuing into 2020, the Genesis10 team reports an uptick in companies conducting assessments to gain a better view of current workforce competencies to aid in planning and onshore location strategy analysis.
"While our clients are committed to building the tech talent in their local market, they also recognize the need to strike a balance between longer-term efforts and, in the short term, having the ability – the people – to deliver," said Anna Huf, Managing Director, Genesis10, Milwaukee. "Some of our clients are capitalizing on the onshore option as a way to get project work completed, but in a flexible delivery model."
Genesis10 is a professional technology services firm that provides staffing, workforce optimization and domestic outsourcing solutions onsite, onshore or in a hybrid delivery model.
---
Also read: Genesis10 Best Place to Work with the Brightest Future, USA Today.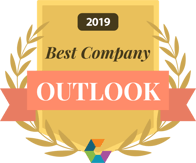 Genesis10 is ranked among the best places to work with the brightest futures, receiving a Best Outlook award from Comparably. The workplace culture and compensation site presents the award annually to recognize companies with the brightest futures, as rated by employees. ...read more
---