Genesis10 has received a Best Company for Women award, as reported by Business Insider. Other companies also recognized include: IBM, Adobe, Microsoft, Google and ADP, among others. It is the second consecutive year that Genesis10 wins a Best Company for Women award.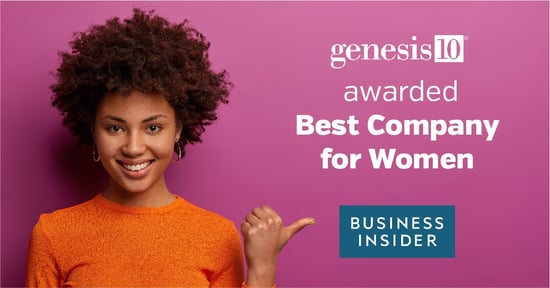 Ranking the companies to receive this award is based upon input provided by women employees, from about 15 million ratings across 70,000 U.S. companies large and small compiled by Comparably.
"On behalf of the leadership team, we are honored to receive recognition as a Best Company for Women two years in a row," said Harley Lippman, Founder and CEO of Genesis10. "Nurturing a culture in which women have equal opportunity to reach their potential has always been a cornerstone of our values at Genesis10. I am proud of, and grateful for, all the women of Genesis10 and their accomplishments in the workplace."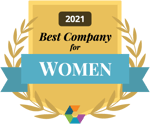 This is the second award in as many days for Genesis10 and CEO Harley Lippman who received a Best CEO Award. In 2021, Genesis10 also was recognized as a Top Company for Work-Life Balance (for the third consecutive year) and as a Top Company for Career Growth (second year running). Genesis10 was named a Top Workplace by the Charlotte Observer in 2021 and is on the Largest Staffing Firms in the U.S. list as ranked by Staffing Industry Analysts (every year since 2017).
---
Comparably is a leading workplace culture and compensation site with a mission to make workplaces more transparent and reward. Employees can access the platform's salary comparison tool, rate their companies and CEOs and see what workplaces are really like through the lens of comprehensive and structured data based on gender, ethnicity, age, experience, department, location, education and company size.