If 2019 was a year like no other, what would you say about 2020? Jeff Tollefson, President and CEO of the Minnesota Technology Association (MNTech), asked the question recently of Beth Ford, CEO at Land O'Lakes, during a general session at Minnesota Tech Connect, an interactive online conference. Ford had called 2019 a year like no other in a letter in the company's annual report.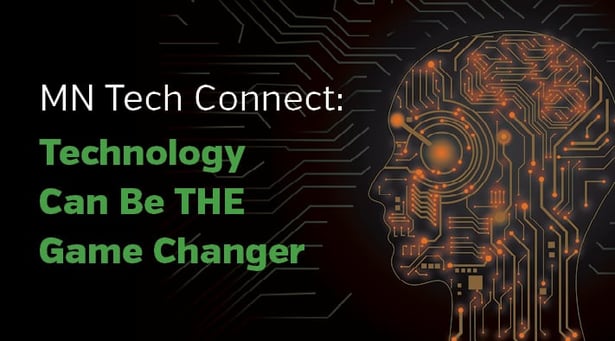 "When I think about 2020, I think about how proud I am of our team," she said. "You have to have an agile, engaged team…. Our team showed up, focused on the mission, on leveraging technology. It's been an accelerant for us…connecting us with our members in different ways. We are all in the foxhole together, working to make it to the other side. The success we've been having in an unbelievably challenging environment is because of our people."
A Fortune 200 farmer-owned cooperative with nearly $15 billion in revenue, Land O'Lakes is helping to build a tech talent pool that's increasingly diverse through its Supplemental Work Opportunities Program (SWOP), which connects individuals to businesses that need help working on IT projects. The program also partners young people in disadvantaged communities with the company's farmer members to work on IT projects through an internship program, bringing together individuals in urban and rural areas to solve real problems.
In the session, Ford also talked about the company's efforts to increase access to broadband technology in rural areas through the American Connection Broadband Coalition.
All of these activities, she says, helps to improve the resilience of the food supply, which is a national security issue. "If we do not get in front of it, we will be left behind. Technology can be a game changer."
Culture, Productivity and COVID-19
A live interactive Community Discussion led by Tarah Beyers, Product Owner at Target, and Rama Kulasekaran, Senior Director of Engineering at Optum, examined ways to foster an effective and high-performance remote product engineering culture. Productivity, Kulasekaran said, "depends on a good, solid engineering culture."
Recognizing the pandemic and industry's move to remote work, session attendees quickly turned the discussion to ways to build the organization's culture by providing team members with more personal interactions through one-on-one talks, morning coffees or late afternoon happy hours. "Understanding one another on a personal level helps a lot," said Kulasekaran.
As to the future of work post-pandemic—in an office, remote or a little of both—Beyers said that organizations would be making the decision on where work will be done with more "intentionality," weighing the advantages (increased productivity) with the disadvantages (loss of more casual encounters which can help build relationships that can lead to more innovation, creativity, etc.)
Using Technology to Re-open
Varda Nauen, SVP, Strategy Business Development, at Genesis10, introduced the speakers for Tech Connect's closing session, "Not All Super Heroes Wear Capes: Large Venue Tech Leaders Discuss New 'Game Day' Realities." During the session, a panel of local tech leaders examined the issue of trust that technology can help create as organizations such as airports, museums and professional sports teams such as the Minnesota Twins, Minnesota Vikings and Minnesota Wild think about welcoming fans back in person post-pandemic.
Douglas Hegley, Chief Digital Officer at the Minnesota Institute of Art, shared that the museum's reopening was managed by a cross-functional team that cut across all levels of staff throughout the organization. "You trust a plan when you have a hand in making it," he said, describing the transparency of the process of collecting data, identifying trends from the data and making decisions based on the data.
Emerging Trends and More
The keynote featured Marty Resnick, Senior Director, Analyst-Technology Innovation at Gartner, who discussed the "Hyper Cycle for Emerging Technologies." He looked at such emerging tech trends as formative AI, which helps to ensure that what we see online is real, an advance in technology that is intended for good purposes, but in the hands of bad actors, could be dangerous.
Other sessions focused on such tech talent topics as diversifying teams with nontraditional talent, building a better future of work and preparing business leaders for a digital world. Jade Denson, Director of Community Engagement, MNTech, kicked off the opening session with Tollefson.
Genesis10 is a Bronze sponsor of Minnesota Tech Connect.