No one will argue that the past five months since the start of the pandemic have been challenging for everyone, but tech leaders and their teams are successfully working through it--and perhaps learning a few new things along the way.
While I, like many of you, have not left my home office for work or business travel to meet with clients or attend conferences, I have had the pleasure recently of connecting with some of you online at two Leaders Helping Leaders events hosted by Genesis10's Austin team. At the Leaders Helping Leaders events, I shared results of two of our own polls of more than 7,000 IT Executives. I have also had the opportunity to talk to IT executives around the U.S. about this topic as well. Those attending the events as well as those I spoke with easily saw themselves in the data and were candid in sharing their experiences which I have recounted in two recent blogs:

Post Covid-19: What Would You Do Differently. We took a deep dive into your biggest workforce readiness challenges, your stage of planning, how you would restructure your service delivery model and your top priorities.
---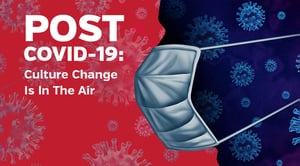 How is Covid-19 Affecting Your Organizational Culture
.
We looked at the biggest cultural challenges of working remote and shared insight into how Executives have adjusted their management style and communications tempo to elevate their team.
Top Priority: Digital Transformation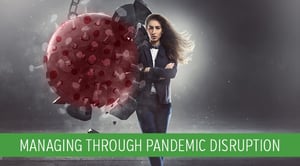 Perhaps most important, as evidenced by our poll findings and anecdotal discussions with IT Executives, COVID-19 has given us all time to pause, and if we hadn't already begun our digital transformation initiatives, our experiences with moving to a remote work model have certainly helped push them to the top of the priorities list. One of our first blogs during this time, Manage through Pandemic Disruption, detailed those early experiences and lessons learned.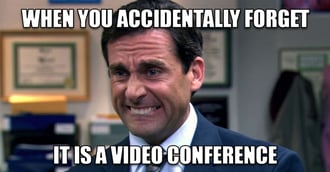 Other blogs crafted by the Genesis10 team in the time since Covid-19 struck the nation serve to provide our readers with more nitty-gritty suggestions as we work through the stay-at-home directives: We shared our real-world experience with working remotely, options for staying in touch with our team virtually and tips for conducting video interviews. With time, we find that we are actually becoming more comfortable with being on camera!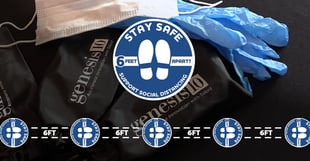 Finally, as we start to head back to the office, we put together a list of What is Out and In at the Workplace. While we are taking all matters COVID-19 very seriously and wish more than anything the health and safety of you and your family, we did infuse a bit of humor into that blog post. Check it out it. It's worth a read—especially to learn which item on the list generates an "Eek!" from our team.
We will continue to discuss COVID-19 and post pandemic planning as we look at the future of work and how the pandemic has affected what we do and how we do it.