By many accounts, the market for tech workers across the U.S. continues to be strong, with Software Developer emerging as one of the hottest roles for 2021.
Despite the pandemic—or perhaps even because of it—recent analysis by CompTIA shows employers in the tech sector continue to add jobs, including more than 19,000 jobs in January. Four of five tech sector employment categories recorded job gains, according to a recent "Employment Situation" report by the Bureau of Labor Statistics (BLS). The report marks the sector's best January hiring month since 2017.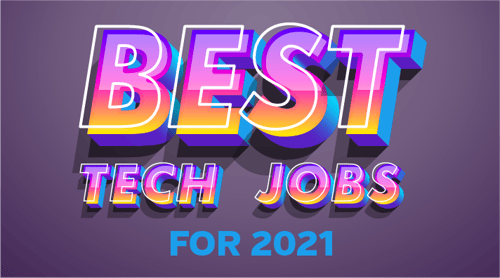 Looking at tech another way, IT occupations in all sectors of the economy grew by more than 78,000 positions in January.
"The latest tech job figures signal a continuation of hiring momentum with contributions in both expected and unexpected employment categories," says Tim Herbert, Executive Vice President for Research and Market Intelligence at CompTIA. "On the occupation side, the data confirms the multi-faceted nature of employer tech talent needs with demand spanning software, artificial intelligence, infrastructure, IT support, security and more."
The national unemployment rate for IT occupations was 2.4% in January, down from 3% in December 2020. Positions for software and application developers accounted for the largest share of the job openings (67,200).
The Pandemic and Software Developers

As we all came to rely on software more in our daily lives during the pandemic, Software Developers have become more important. The role has not seen any broad elimination of jobs or pay cuts that workers have experienced in other industries. The number of Software Developer jobs increased in 2020.
The 2020 Worldwide Developer Population and Demographic Study by Evans Data shows that the worldwide developer population continued to grow by 500,000 in 2020, reaching a total of 24.5 million. COVID-19 did slow that growth somewhat, to 2.4% versus the predicted 4%.
Still, in the U.S., demand for Software Developer roles such as web developers, full-stack developers, and cloud engineers grew nearly 25% from April-October 2019 to April-October 2020, according to LinkedIn. Demand for other tech roles such as Machine Learning Engineers and Artificial Intelligence Specialists also stayed strong in 2020, rising 32% over the same period.
"Technology roles have proven to be pandemic-proof as companies accelerate digital transformation and evolve their business models to respond to COVID-19," says Janine Chamberlin, a Senior Director at LinkedIn. "We have seen growing demand for Software Engineering Specialists, Machine Learning Engineers, and Back-End Developers across a range of industries."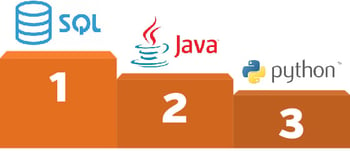 Demand for expertise with established languages like Java and JavaScript continues strong with Java the second most in-demand skill for employers, behind SQL, according to Indeed. Python programming is the third most in-demand skill. At Genesis10, "In our markets, demand consistently outstrips supply by at least 4 to 1. For every Java Developer, there are four open Java positions. The data engineering space is even more intense with 10 jobs for every data engineer candidate," says Angelia Brekke, Corporate Vice President.
In its look at hot IT jobs for 2021, the Enterprisers Project reports that Software Development professionals are emerging as "MVPs for the digital age." Python Developers, Software Development Managers, Back- and Front-End Developers, and Data Warehouse Developers were all in higher demand as 2020 was drawing to a close.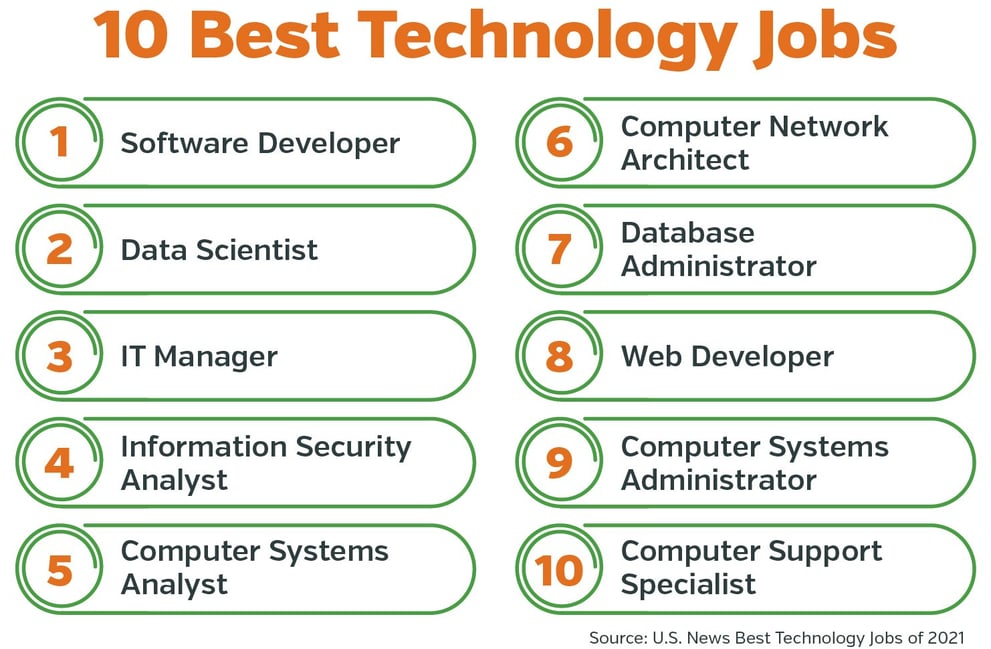 To calculate its Best Jobs, U.S. News draws data from the BLS to identify jobs with the greatest hiring demand. Jobs are scored using such component measures as 10-year growth volume, 10-year growth percentage, employment rate and future job prospects.
By comparison, Glassdoor's list of 50 Best jobs for America in 2021 also highlights Developers and Data Scientists in the top three in-demand positions. Bottom line: Tech jobs continue to be in demand. Demand for these workers will stem from greater emphasis on cloud computing, the collection and storage of big data, and information security. According to BLS, employment in computer and information technology occupations is projected to grow 11% from 2019 to 2029, much faster than the average for all occupations. These occupations are projected to add about 531,200 new jobs.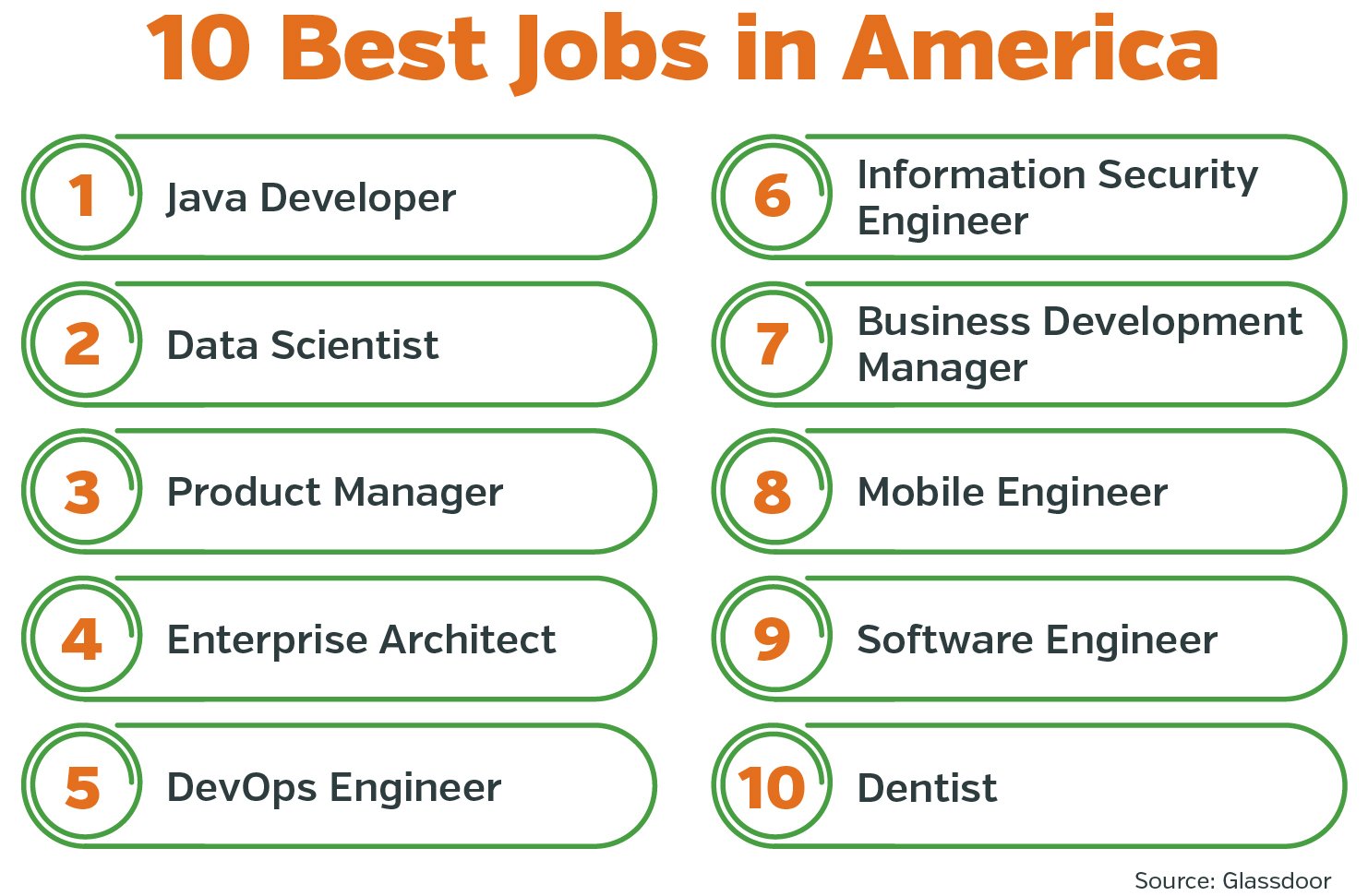 For its ranking, Glassdoor looks at three factors for each position: job satisfaction based on employee feedback, number of job openings and median base salary.
While the pandemic may be shining a light on Software Developers, it is likely the outlook for technology jobs will remain rosy through the decade.