In the heart of America, there is a man whose dedication to a remarkable cause has been silently shaping lives for the past 25 years. Harley Lippman, a name synonymous with compassion and philanthropy, is on a mission to honor Vietnam War veterans and support various charitable initiatives that touch the depths of humanity, writes Timothy Bolger in Dan's Papers. Lippman is the Founder and CEO of Genesis10.
In the article, "Harley Lippman: A Philanthropic Journey of Compassion & Giving," Bolger describes Lippman's relationships with veterans of the Vietnam War. The relationships have transformed from initial encounters into lasting friendships. Lippman's mission is not just about making these veterans feel good; it is about standing by those who had sacrificed so much for their country.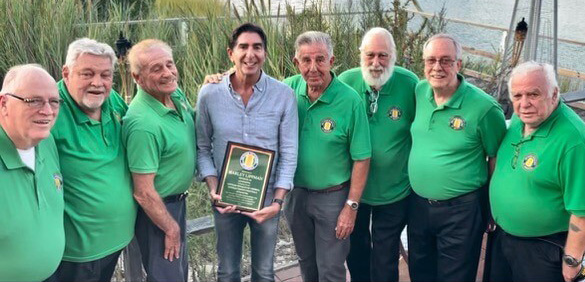 Lippman's dedication extends beyond supporting Vietnam veterans. He and his family are the sole financial supporter of an orphanage in Cambodia, providing an education to underprivileged children. Among his other philanthropic efforts, of which there are many, are those closer to home such as supporting abused women who lack the financial means for legal services. He emphasizes the importance of addressing issues in one's own community, and is a role model for Genesis10 employees.
Lippman's remarkable journey of compassion and giving is a testament to the power of one individual to make a profound impact on the lives of others, writes Bolger. As he continues to change lives, his message is powerful: "We are our brothers' keepers, and it's our duty to help those in need."
As CEO of Genesis10, Lippman is on the Staffing Industry Analysts 2023 North American Staffing Leaders list. He is recognized as a Best CEO for Diversity and a Best CEO for Women. Genesis10, a certified Disability Owned Business Enterprise (DOBE) has received Best of Staffing Client and Best of Staffing Employee Awards.