When Harley Lippman set out to transform the staffing industry, he listened attentively as clients articulated what they wanted in a partner. He discovered widespread commoditization in a system that reduced people to their resumes and cared little about their compatibility with clients.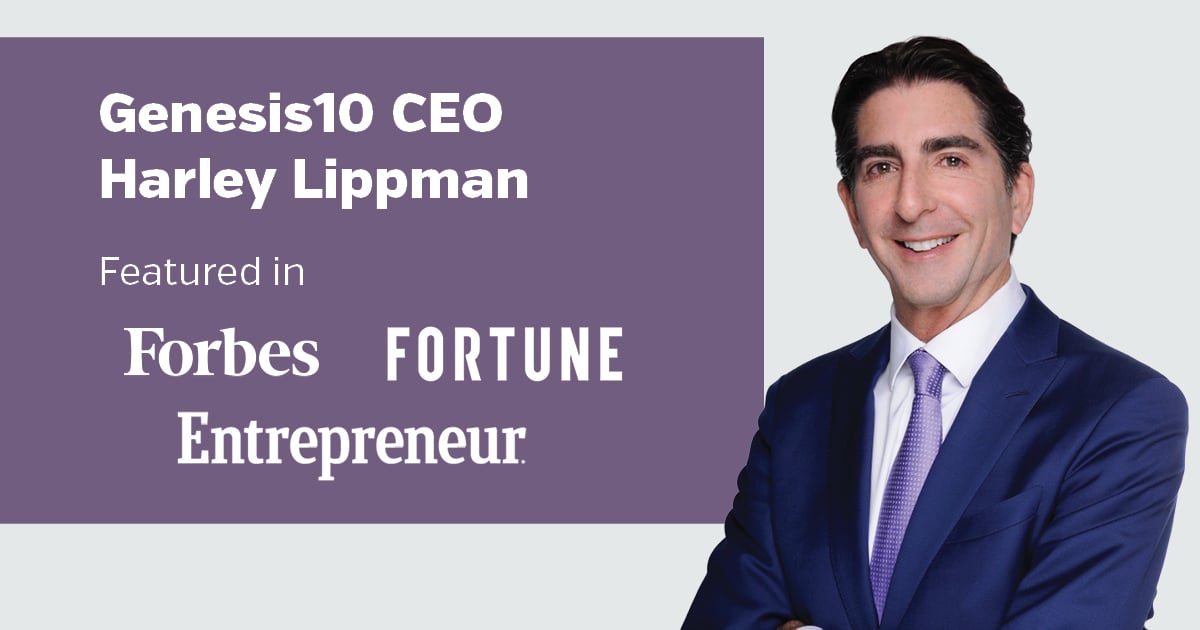 Twenty years later, as the owner of Genesis10, Lippman has grown the company into a talent, workforce solutions, and technology consulting firm with services that address the acute needs of its clients.
In an article in Forbes, Fortune and Entrepreneur, "Transforming the Talent Industry," Lippman describes each of these services—delivery center, Dev10, cybersecurity and ERP Practice—as well as new staffing services that provide candidates that fill a diverse range of roles from light industrial to autonomous driving.
"Being intentional in helping clients address their workforce challenges while navigating change and creating employment opportunities is our commitment to helping rebuild America, one person, one job, and one training class at a time," Lippman says.
Staffing Industry Analysts consistently names Genesis10 to its Largest U.S. Staffing Firms and Largest U.S. IT Staffing Firms lists while local business journals place the company on their lists of top staffing services firms, IT and management consulting firms and tech recruiting firms. Genesis10 also has received Top Workplaces awards in Dallas and Minneapolis-St. Paul and a Best Company to Work For in New York award, among others.