Genesis10 clients, consultants and employees know Harley Lippman as the CEO of a professional technology services firm, which he started in 1999 and has, over the past 20 years, built into a thriving business--he was recently ranked by USA Today as a "Best CEO."
But what you may not know about Lippman is how generous he is with his success, sharing his resources, innovative style and creative energy with the community—and the impact that he has on people in the U.S. and around the world. Some share that Harley is in the business of giving back to improve the lives of not just his fellow Jews in America, but people of all faiths, all over the world.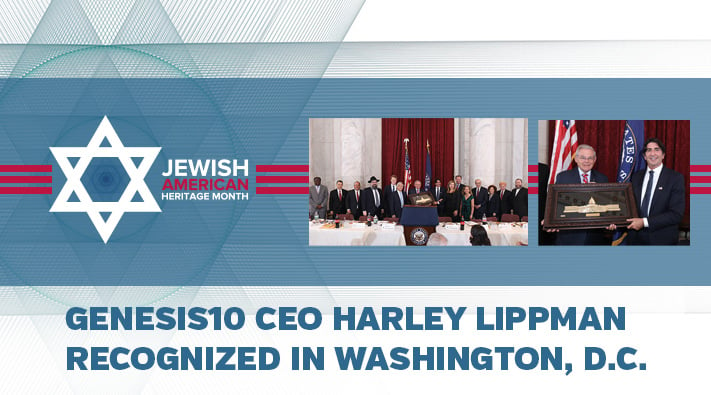 On May 15, U.S. Senators and House members, government officials, diplomats and national Jewish leaders gathered in Washington, D.C., to honor Lippman for his charitable and humanitarian contributions, as part of Jewish American Heritage Month. "Deserving every success he's earned, Harley views success as an opportunity to give back to the world," said Senator Robert Menendez at the Capitol Hill event.
Among Lippman's many contributions:
As a member of the US Commission for the Preservation of America's Heritage Abroad who was appointed by both Democratic and Republican Administrations, Lippman is committed to restoring desecrated cemeteries in Eastern Europe and has undertaken the challenge of finding mass graves and erecting memorial plaques so that, in their death, these victims receive the honor and dignity they deserve.
He is the sole financial supporter of an orphanage in Cambodia, and has been for the past 17 years. He is responsible for all the children's needs, i.e., food, clothing, supervision and education. He's already put several of them through college and more are on the way.
He played an indispensable role in the passing of the Taylor Force Act.

This is a law that stops American aid to a martyr's fund under the Palestinian Authority until it changes its laws and stops paying stipends to the families of terrorists and to the terrorists themselves.
For more information on the recognition, read the article, Jewish Heritage Congressional Tribute to Honor Harley Lippman
---
Also read: Genesis10 CEO Receives Best CEO from Comparably.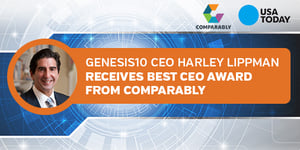 Genesis10 Founder and CEO Harley Lippman has received a Best CEO award from Comparably. The workplace culture and compensation site presents the award annually to recognize leaders who drive positive change across companies in the U.S. ...read more
---