The Des Moines Business Record has named Genesis10 a top Technology Solutions Provider and a top Employment Placement Firm, according to its 2020 Book of Lists.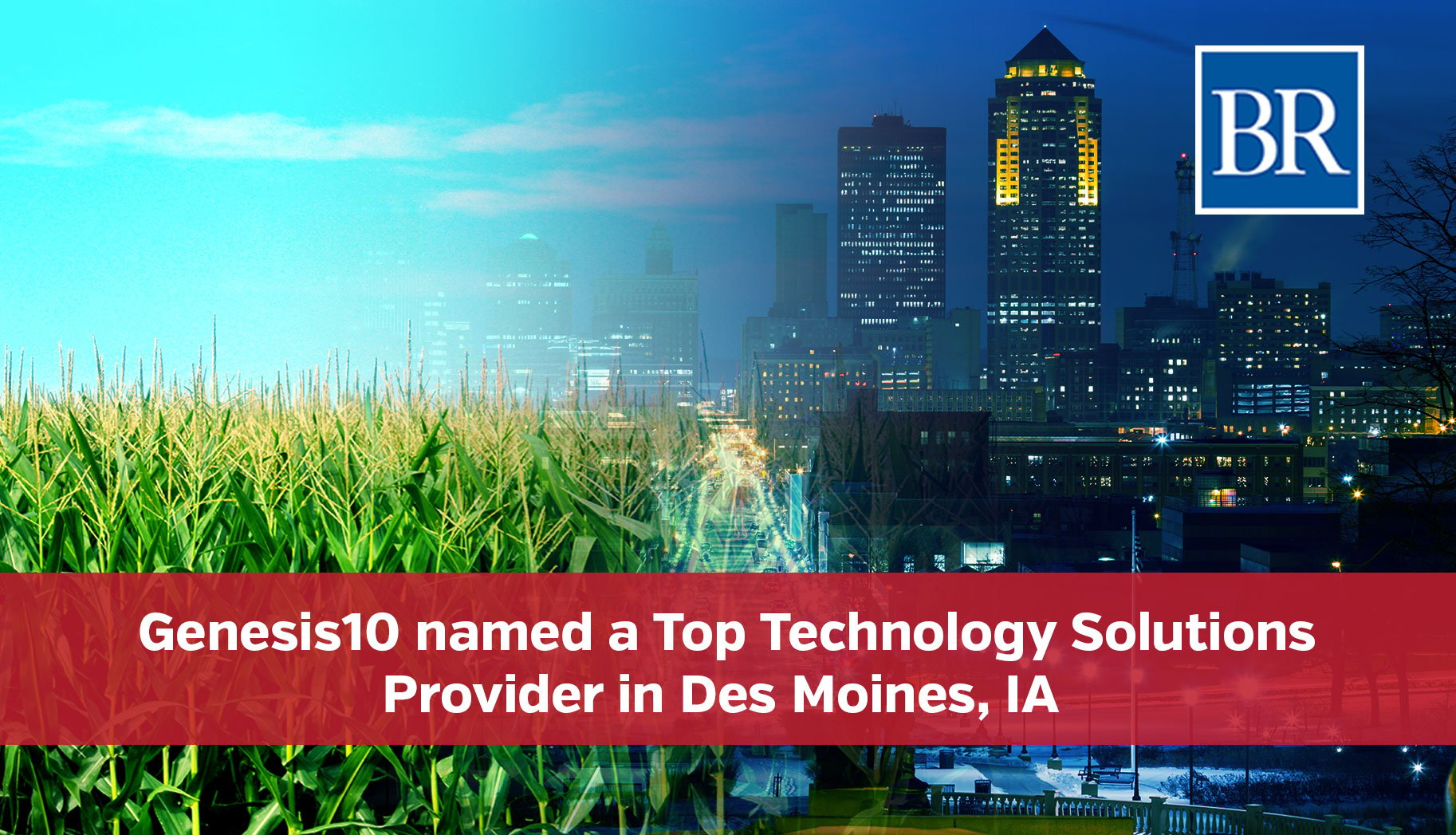 Published annually in January, the Business Record's Book of Lists is the definitive resource guide for business professionals in Central Iowa. The Business Record released its 2020 Book of Lists at an event hosted recently by Iowa State University Ivy College of Business at Capital Square in Des Moines.
Genesis10's team in Des Moines is led by Guy Arnone, Business Operations Director, who has more than 20 years of industry experience.
"We are excited that the Des Moines Business Record recognizes Genesis10 as a top Technology Solutions Provider and top Employment Placement Firm for 2020," said Arnone. "Both of these recognitions reflect the dedication of our team to serving our clients and consultants in one of the tightest tech talent markets I've experienced. We look forward to continued success in the new year."
Genesis10 is a professional technology services firm that provides Staffing, Direct Hire, Talent Creation, Digital and Outsourced and Managed Services onsite or onshore.
Genesis10 has 20 offices and seven delivery centers across the U.S. The Des Moines office is located at 3706 Ingersoll Avenue, Des Moines, Iowa 50312. The phone number is 515-223-7765.
In 2019, Staffing Industry Analysts named Genesis10 a Top U.S. Staffing Firm.
Related: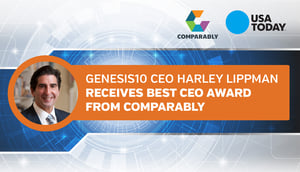 Genesis10 CEO Harley Lippman Recognized with Best CEO Award, USA TodayThe awards, which are determined by employees, are presented annually by Comparably, to recognize leaders who drive positive change across companies in the U.S. Read More