MKE Tech Hub Coalition, a not-for-profit coalition of top employers across industries focused on bolstering and growing the technology ecosystem in the Milwaukee region, is excited to welcome the launch of Genesis10's Dev10 Software Developer Training Program.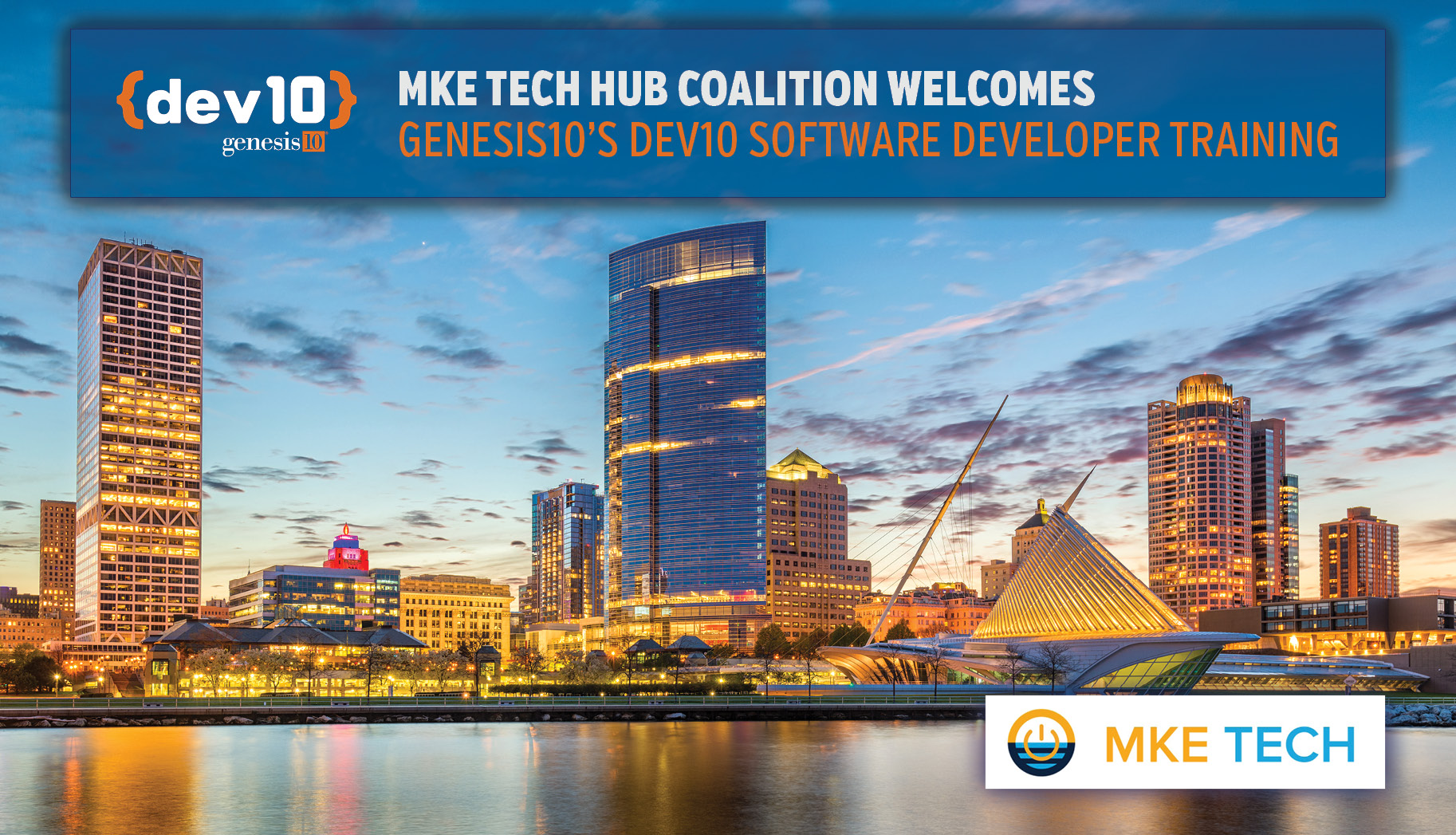 "One of the benefits of the Coalition is the ability to drive collaboration from the regional tech employers, which enabled Dev10 to invest in starting this new program in Milwaukee," said Kathy Henrich, CEO for the Milwaukee Tech Hub Coalition.
Recognizing that organizations around the nation have a need for software developers trained in sought-after skills, Genesis10 launched Dev10, a Software Developer Training Program to create technology talent that otherwise did not exist.
Recruiting locally, training locally and deploying locally, Dev10 identifies local, high-aptitude college graduates and immerses them in a three-month technology training program. Hundreds of people have successfully completed the training and are working as Genesis10 consultants or as employees of our clients in industries such as: banking and financial services, manufacturing, healthcare, and retail.
In addition, two MKE Tech Hub Coalition companies, Northwestern Mutual and Kohl's, have announced their support for an inaugural Dev10 training class in Milwaukee which is scheduled to graduate in June 2020. Recruiting for the class is currently underway. Learn more about the application process.
"Northwestern Mutual continues to look for non-traditional methods of developing and sourcing tech talent," said James Hischke, Senior Director - Tech Advancement and Outreach at Northwestern Mutual and MKE Tech Hub Coalition Advisory Committee Chair. "Dev10's approach to software developer training is well suited for the Milwaukee market and I'm excited for its potential impact."
"We are excited that the MKE Tech Hub Coalition is supporting Dev10," said Angelia Brekke, Managing Director at Genesis10. "It is a testament to the success of the program. We look forward to working with the MKE Tech Hub Coalition to meet its talent creation goals in Wisconsin."
Headquartered in New York, Genesis10 is a professional talent and technology solutions firm that provides Staffing, Direct Hire, Talent Creation, Digital Consulting and Outsourced Managed Services, onsite or onshore. The company was founded in 1999 by CEO Harley Lippman and is dedicated to providing talent and talent services in support of its clients' growth and business-as-usual initiatives in a cost-effective model.
Related: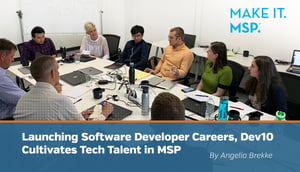 Launching Software Developer Careers, Dev10 Cultivates Tech Talent in MSPGenesis10 clients have said that they are impressed not only with the high caliber and high potential of Dev10 Associates, but also with their level of productivity and contribution. Read More.
---