The Kansas City Business Journal has named Genesis10 a Top Staffing Services Firm for 2021. The business journal's staffing services list is determined by local employees providing placement.
"We are excited to be named a top Staffing Services Firm in Kansas City Metro," says Chris Roe, Regional Vice President, Recruiting at Genesis10. "That this recognition is based on local employees providing placement is testament to all that the team does for our clients, consultants and one another working through the challenges of the pandemic. I am grateful for everyone on the team as we look forward to many more years of continued success in Kansas City Metro."

Genesis10 has been providing staffing services to Kansas City Metro since May 2000, expanding to establish a local Delivery Center in September 2009.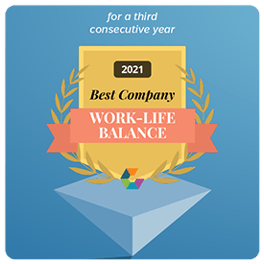 Genesis10 was recently named a Best Company for Work/Life Balance for the third consecutive year and is recognized by Staffing Industry Analysts as a Top US IT Staffing Firm.
Genesis10's office in Kansas City Metro also has been named a Top IS Outsourcing Firm by the Kansas City Business Journal, ranking #2 for seven consecutive years, 2012-2018. The publication discontinued the list in 2019.
Headquartered in New York, Genesis10 is a professional technology services firm providing staffing, workforce optimization and domestic outsourcing solutions. The company was founded in 1999 by CEO Harley Lippman and is dedicated to providing talent and talent services in support of its clients' growth and business-as-usual initiatives in a cost-effective onsite or onshore model. Genesis10 has more than 150 clients ranging from Fortune 100 to mid-cap companies.