Boardroom Events has named Genesis10 a finalist for a Vendor Excellence and Midmarket CIO Award in the category, Best Midmarket Solution, Service. Presented at the Fall 2017 Midmarket CIO Forum, hosted by Boardroom Events, these accolades recognize the best in technology collaboration in the midmarket sector.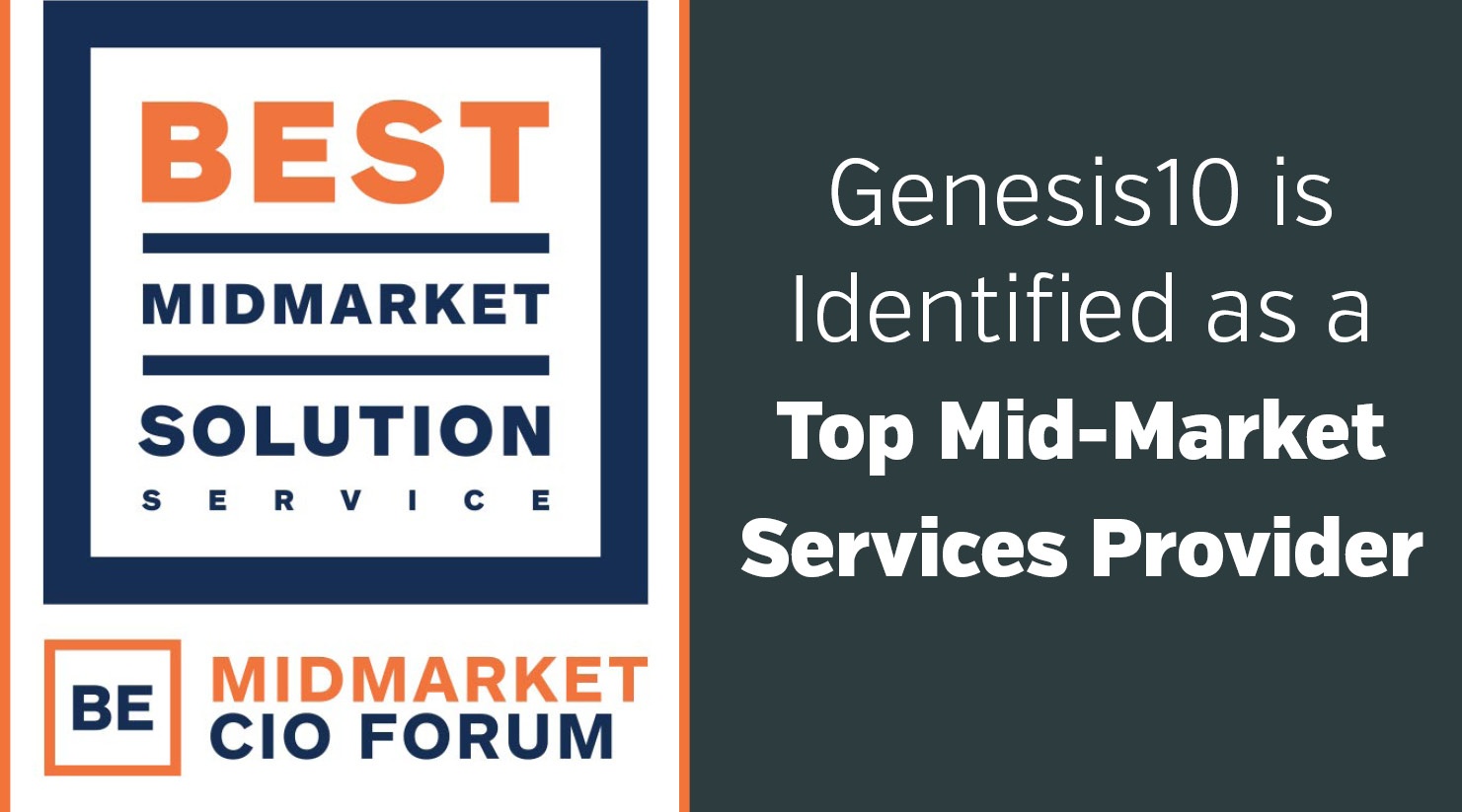 The Vendor Excellence Awards celebrate providers solving challenges with significant financial and overall business impact. "These providers customize their products and services to meet the needs of our midmarket clients," said Charles Badoian, President of Boardroom Events. "Our core mission focuses on assisting executives on their professional journeys, and these awards are a testament to their relevance, research and insights."
The Midmarket CIO Forum Fall 2017 was held in October at the Hyatt Regency Lost Pines Resort in Cedar Creek, Texas (Austin). The Midmarket CIO Forum is focused on creating high-impact through collaboration and information-sharing on technologies and solutions for the midmarket.
Genesis10 is a professional technology services firm that provides staffing, workforce optimization and domestic outsourcing solutions onsite, onshore or in a hybrid delivery model.