The new Director of the Veterans program will actively recruit Veterans for business and technology positions. Genesis10 has appointed Nick Swaggert as director of its veterans program. Swaggert, an infantry officer with the United States Marine Corps from 1999-2010, will build on and expand the company's current veterans program. He is based in the company's St. Paul, Minn., office.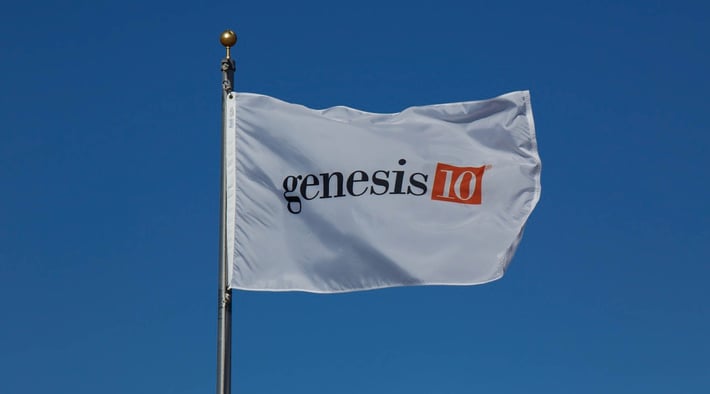 Genesis10 is committed to helping companies develop and maintain veteran hiring programs for business and technology roles, according to Harley Lippman, Genesis10 founder and CEO. The company is actively recruiting veterans for its workforce development program, which trains and mentors high potential young professionals for entry-level business and technology jobs at client companies. Types of roles include project coordinators, business analysts, quality assurance professionals, software developers, network engineers and help desk professionals.
"Veterans deserve more than a job board. Our program provides the training and mentoring some veterans need to transition from military to corporate careers," Lippman said. "Nick will be instrumental in working with our teams and clients across the country, applying his past military experience to increase understanding of and expand opportunities for former service members."
"Hiring a veteran to lead this program demonstrates Genesis10's commitment to understanding and valuing our contributions," says Swaggert. "The leadership at Genesis10 understands the work ethic and skills a veteran brings to a civilian career and I'm honored to lead this program for the company."
Prior to Genesis10, Swaggert was a Marine for Life Program Director with the U.S. Marine Corps Reserves, responsible for facilitating the transition of former Marines into the civilian sector. He also served as a logistics group leader at Target Corporation, where he managed a supply chain logistics team responsible for expanding the company's online presence and developed new procedures to increase online efficiency.
Swaggert earned a Bachelor's Degree in political science from Iowa State University and a Master's Degree in public policy from the Humphrey School of Public Affairs at the University of Minnesota. He received several achievement medals during his service and was selected as a Pat Tillman Military Scholar. Swaggert currently serves as a Company Commander in the Marine Corps Reserve.