Genesis10 is ranked seventh on the Charlotte Business Journal's Largest Temporary Staffing Companies list for 2020. The publication ranks the top 27 staffing firms by number of temps on the payroll as of May 1, 2020.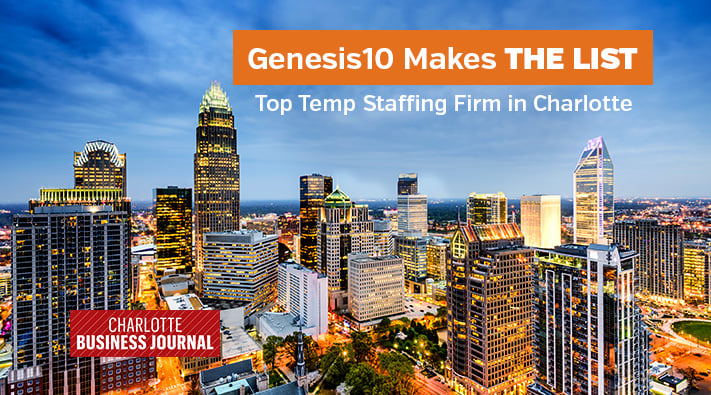 Genesis10 is committed to the Charlotte market with a sales and recruiting office located in the heart of uptown at 212 S. Tyron St., Suite 650, Charlotte, NC 28281 and has two onshore delivery centers where outsourced IT services are provided.
"We are excited to be named a top staffing firm in Charlotte," said Harley Lippman, Founder and CEO of Genesis10. "Our clients, consultants and employees make it all possible, and we are especially grateful for their continued support during the pandemic. We look forward to many more years of success in the Charlotte market."
Genesis10 is a professional technology services firm that provides Staffing, Direct Hire, Talent Creation, Digital Consulting and Outsourced Managed Services, onsite or onshore, and has served the Charlotte market since 2005.