Greater Cleveland Partnership has presented Genesis10 with its 2022 Best Tech Services Company Award. The award recognizes outstanding achievement for firms providing IT related services and/or products.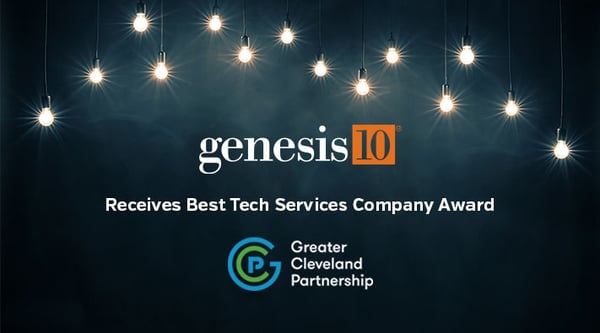 The awards were announced during Greater Cleveland Partnership's annual Cleveland Tech Week, October 18-20.
"On behalf of Genesis10 and my local team here in Cleveland, we are thrilled to receive the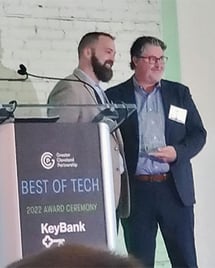 Best Tech Services Company Award," said Nate Gram, Managing Director, Genesis10. "Thank you to everyone at the Greater Cleveland Partnership and the local tech community for your ongoing support. We are also grateful to our clients, consultants and employees for making Genesis10 the Best Tech Services Company in Cleveland in 2022. We could not do it without you."
The Best Tech Services Company is one of several Best of Tech Awards, a celebration of the technology community in Greater Cleveland. The awards honor companies and individuals who are excelling and helping grow the tech sector in our region.
Launched in 2011, Tech Week is an annual initiative to support and engage the local tech community through education, networking, and programming for entrepreneurs, executives, students, educators and other stakeholders of the IT industry. Tech Week is organized by Greater Cleveland Partnership's GCP Tech and RITE, The Regional IT Workforce Alliance.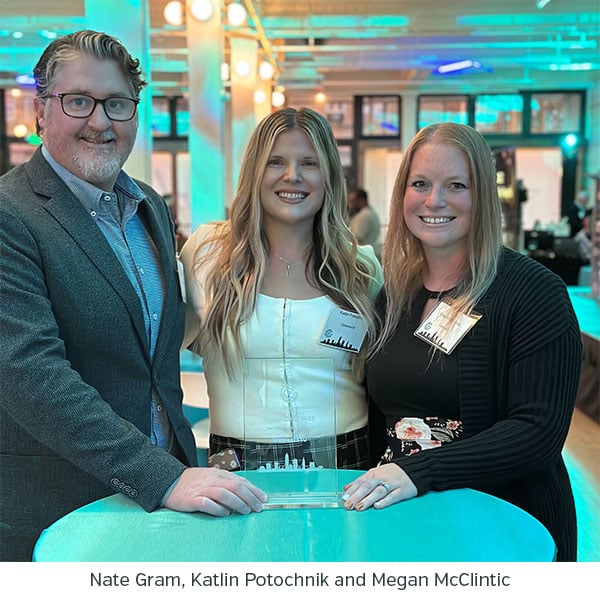 Genesis10 is #7 on the Crain's Cleveland Business IT Services Firm list for 2022.
Staffing Industry Analysts year after year names Genesis10 to its list of top U.S. IT Staffing Firms. Recently, Business Insider recognized Genesis10 as a Best Company for Career Growth and CEO Harley Lippman as a Best CEO for Diversity and a Best CEO for Women.