In the Twin Cities, Genesis10 is among the top IT Consulting Firms, according to a new list published by the Minneapolis/St. Paul Business Journal. Inclusion on the list is based on hours billed in 2022.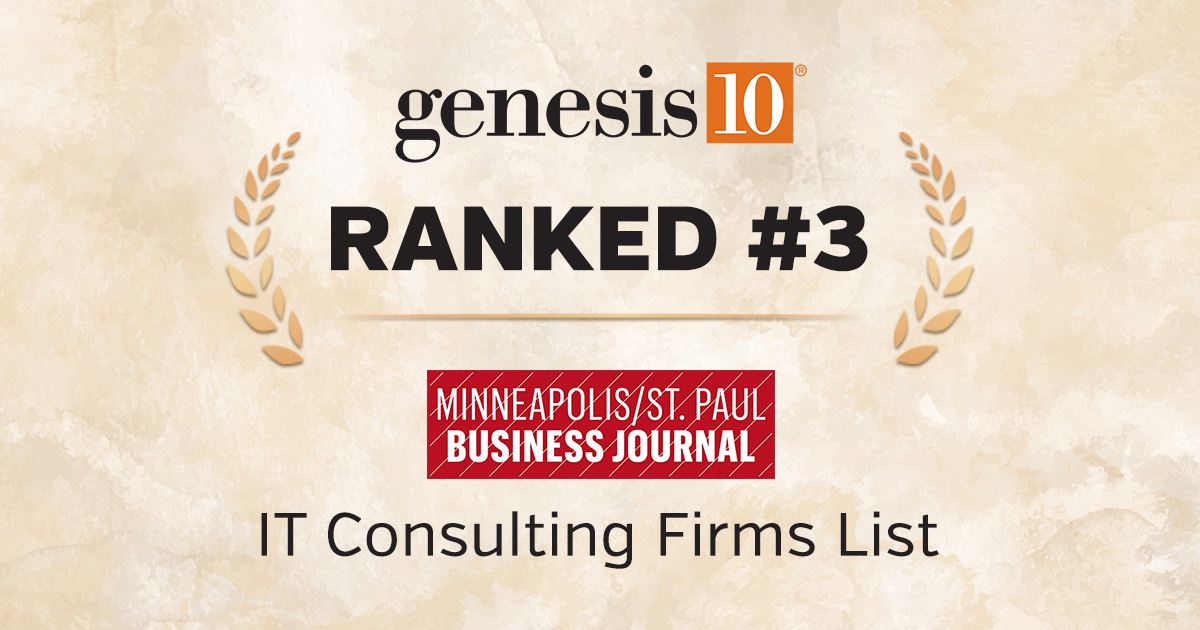 Over the years, Genesis10 consistently places in the top five firms on the list. This year, the Minnesota team is #3.
Genesis10's Minnesota office is located at 445 Minnesota Street, Suite 1500, St. Paul, MN 55101. Angelia Brekke, President, Dev10 and Managing Director at Genesis10, manages the local team there.
"We are so appreciative of the trust placed in us by our clients and consultants," Brekke said of Genesis10's inclusion on the prestigious list. "We believe helping others grow their careers and their ability to support themselves, their families and their communities, is a noble purpose. That belief infuses every interaction creating a more devoted, compassionate, human experience."
Earlier this year, Dev10 received a Campus Forward Award for excellence in early career hiring. Angie Brekke was profiled in the article, "A Pathway to a Different Kind of Life." Genesis10 CEO Harley Lippman is recognized as a Best CEO for Women and a Best CEO for Diversity.
Genesis10 is a certified Disability-Owned Business Enterprise.