When SAP recently extended maintenance support for core applications of SAP Business Suite 7 software through 2027, some organizations, understandably, breathed a sigh of relief. Earlier it had said that maintenance would end in 2025. While pressure to move SAP to the cloud has eased somewhat, there are compelling reasons for organizations to think about going to the cloud now.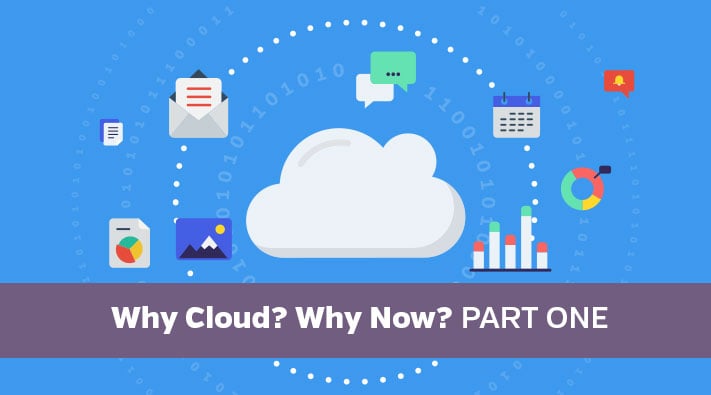 To articulate those reasons, we recently spoke with Alan Manuel, Chief Product Officer at Protera Technologies, and David Fradin, ERP Practice Lead at Genesis10. Protera and Genesis10 are in a strategic relationship to help their respective clients with moving their ERP systems to the cloud. In the first of this two-part blog series, we look at reasons for moving to the cloud, timing a move and the triggers that can propel organizations to act now.
Why move SAP to the cloud?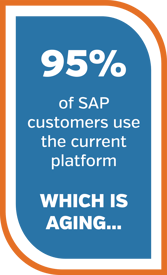 First, SAP's current platform, which approximately 95% of its customers use, is aging. SAP is not updating it, basically freezing the functionality. Plus, it is raising the price of maintenance. SAP's new platform, BW4/HANA for Business Intelligence and S/4 for its main ERP system, is "a paradigm leap" that solves one of IT's biggest problems: the growth and proliferation of the volume of data. The old platform is coming to the end of its natural life and its ability to process the ever increasing volume of data. What's more, HANA has lots of new functionality and is cloud friendly.
"An aging platform that's getting more expensive versus a new platform in the new paradigm the entire world is racing to is a compelling argument for SAP users to move to the cloud sooner rather than later," Fradin says.
Being able to respond to customers more quickly and more intelligently is another reason organizations upgrade and take advantage of new technologies. "Moving to the next set of SAP technologies and the cloud is how organizations will be able to provide customers with faster, more personalized, predictive responses, such as having the right component shipped at the right time and to the right place," Manuel says.
Another reason is that organizations want to spend less money on maintenance or day-to-day activities and more on innovation. For example, they want to be able to create applications that their end customers can access on mobile devices or phones and that have customer-centric features. Moving to the cloud gives them both the financial capacity and the technology platform to help them to innovate.
"A third reason for moving to the cloud is for a better operational experience. Moving to the cloud allows organizations to operate their SAP applications in a way that provides superior performance, availability, and reliability," says Manuel. "It's a more capable platform and it can provide economic benefits as well."
Why do it now?


Fradin points to three reasons: 1) migrating an entire ERP system to the cloud is a large undertaking and the clock is ticking; 2) the benefits are quickly available and lower the TCO and 3) enterprise resilience. Let's touch on the impact that COVID-19 has on every company. The global pandemic highlighted the vulnerabilities of each company but it also highlighted the importance of being able to scale up within hours remote computing capabilities. With the flip of a switch if you will, those that made the transition were able to seamlessly increase their computing power and support infrastructure for their enterprise essentially elevating the enterprise resilience. And note that when the emergency or in this case the pandemic is over, again with the flip of a switch you can scale back down which creates operating efficiencies and you only pay for the resources that you consume.
Agreeing, Manuel explains that cloud provider technology has matured, and, as important, people have become more accepting of the cloud for their core business applications. "These two trends go hand in hand. A decade ago, our use of the internet was very different. Now, we trust the internet as part of our daily lives, and so do the businesses that serve us as customers."
As these trends come together there's no better time than now to achieve the benefits.
What are some of the more common triggers for SAP cloud migration?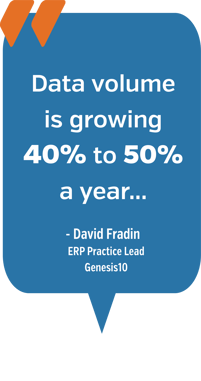 It is no secret in the industry that there is an explosion of data volume. "Data volume is growing 40% to 50% a year, and we are only at the beginning of an adoption curve of the Internet of Things and AI which are going to increase the amount of data exponentially, says Fradin. "The on-premises architecture in SAP and other ERP systems cannot handle the volume." Going to the cloud on the HANA platform is one way to do that.
"In terms of triggers, we also see interest in SAP HANA as the core of an analytics platform, that can help business become more predictive and customer-centric," says Manuel. For organizations thinking of creating an analytics platform based on HANA, the cloud provides a natural technical infrastructure with many positive benefits.
Second, organizations are trying to reinvent themselves through digital transformation, which is using a set of technologies to create innovative products and services for their end customers. "Many are doing an overall transformation," he says. "Product companies are becoming service companies. Services are becoming subscriptions. Businesses are using technology to change, and, with that, their SAP must change. When a business embarks on a digital transformation strategy that touches SAP, they have to do that through cloud migration.
"As I mentioned, the third trigger is operational experience," Manuel says. "Whether it's cost, quality, availability, we have come to a point where organizations have put up with sub-par performance long enough. There are better options. Even the daily experience of running SAP has not lived up to expectation." Moving to the cloud could help improve the situation.
"That segues exactly with the explosion of data volume I referred to earlier," says Fradin. "A system can't digest it all. For example, we completed a project for a large retailer whose POS system generates a hundred million records every day. They want to predict customer behavior.
"By digesting many billions of records, they can send on-the-spot promotions to customers based on purchasing behavior. Capabilities like this are not possible with the current platform but this is just another added benefit of HANA and the cloud-based solution. HANA really opened up the whole field of predictive analytics, which affects not only anticipating customer behavior but also such activities as how often to update machinery in a plant and other applications no one has even of dreamed of doing before."
Protera's Alan Manuel and Genesis10's David Fradin were planning to attend SAP SAPPHIRE this week, but unfortunately due to the pandemic, that did not happen. If you would like to schedule a video conference call to answer any questions that you might have, please contact me and I will facilitate scheduling.
In part two of this series, we look at the benefits of moving to the cloud, respond to security concerns, share strategies for staff augmentation and provide next steps for moving forward.