"The shortage of skilled workers" and "large numbers of Baby Boomers leaving the workforce at around the same time" are two big workplace impact concerns, according to the Society for Human Resource Management (SHRM). As we have detailed in recent posts, the rising concern among corporate leaders around potential future knowledge, talent and skills gaps in their workforces is very much related to:
The rapid pace of technological advancement.
Location-based constraints and both uneven geographical distribution and immobility of talent.
Incomplete understandings of current workforce capabilities.
Looming retirements of Baby Boomers who will take specific (no longer in vogue, but still needed) skill sets, nuanced workplace experience and troves of undocumented knowledge (often referred to as 'tribal knowledge') with them when they leave the workforce for good.
The past decade's large pendulum swing toward greater use of contingent workforce (e.g., staffing or consulting) and offshoring of jobs.
Other research shows recent college graduates remaining either unemployed or underemployed in unprecedented proportions, and the outlook for grooming of junior talent is mixed. An article on Bloomberg.com, College Grads Stuck With Low Wages as U.S. Hiring Heats Up, reports that 44% of recent college grads were employed in jobs not requiring degrees in the final quarter of 2016, not far from the 2013 peak of 46%, while the share of that group in low-wage positions has held steady. Yet An Internship & Co-Op Survey by the National Association of Colleges and Employers (NACE) is encouraging. The survey shows that 2017 is the first year since 2013 that employers planned to hire more interns (3.4% more) than in the previous year. The same holds true for co-ops (6.3% more).
To gain greater insight into the apparent disparity between the raw statistics (college graduates versus college-level job creation) on the one hand, and a growing concern over talent gaps on the other, we turned to Tara Wyborny, Director of Genesis10's G10 Associates Program and resident expert on recruiting, developing and grooming junior talent for successful corporate careers.
Where junior talent is concerned, Wyborny suggests a big part of the talent paradox for Millennials stems from dramatic reductions in U.S. corporations' HR, recruiting, internship, training and mentoring capabilities. There are plenty of potential candidates, but few resources and little time available to train and fill educational gaps.
"There has been a period of extreme rationalization and cost optimization," she says. "HR budgets and headcount have both taken very large hits. These are skinny departments that are no longer equipped to recruit and groom junior talent."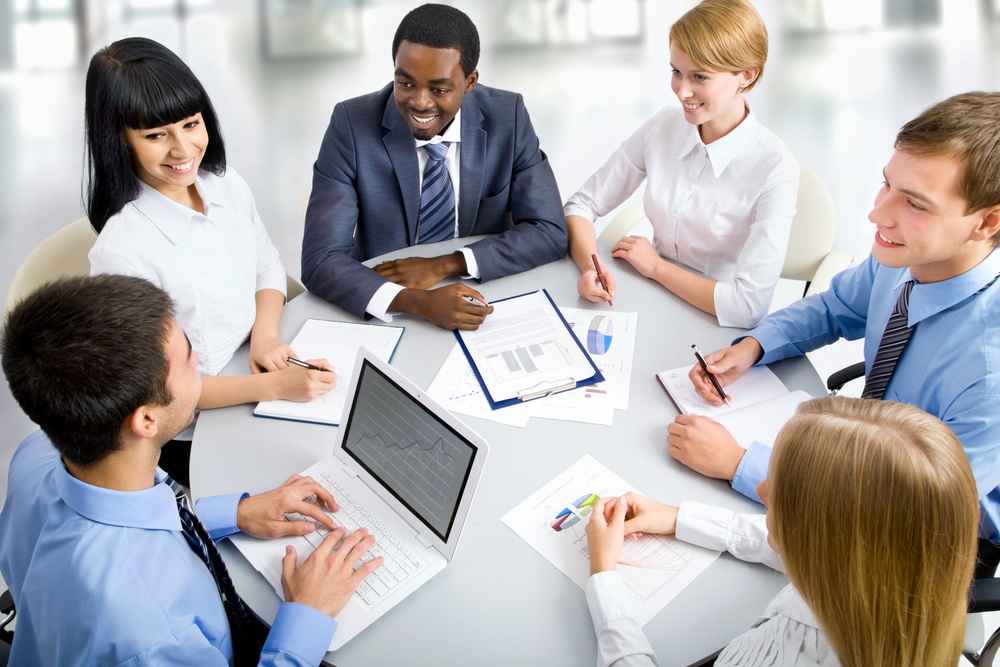 Behind the statistics showing impressive workplace productivity growth over the past decade are business managers with virtually zero spare time in their workdays to mentor junior talent. At the same time, many corporations have negotiated (via procurement) favorable and convenient enterprise contracts with contingent workforce providers.
"So, instead of hiring people with zero experience," Wyborny says, "hiring managers default to specifying two-plus years' worth of experience or to using more experienced contingent labor to perform work that might otherwise be designated for junior talent. And, since contingent talent pools are well supplied at present, rates are being negotiated down to a point of being a cost-neutral choice for corporations. But, while the approach provides short-term band-aids for talent and skills gaps, it can create unintended and unfortunate consequences over time, further widening or masking critical workforce gaps."
Heavy hiring emphasis on job experience among junior talent is, in turn, bidding up the market value of young professionals with several years' worth of work experience, creating a cycle of talent poaching and job-hopping that feeds into a general perception of turnover risk in hiring, training and mentoring inexperienced Millennials. And that risk can translate into significant hits to corporations' bottom lines; SHRM, for example, estimates the cost of a bad hire at around $240,000 per person.
High college debt loads may be another factor contributing to the perception of risk. "College graduates with high debt are often being attracted into higher paying jobs – for example sales positions – outside their fields of study because they see it as a way to knock down some debt quickly while they are still living at home rent-free with their parents," Wyborny says. Recent college grads with high debt may also be more inclined to job hop, she suggests, as a way to increase their pay brackets more rapidly. "They don't necessarily understand the repercussions those decisions will have a few years down the line when corporate hiring managers are wondering why their resumes don't display greater passion for their field of study or greater loyalty to the employers who have invested in training them."
Improve ROI of Hiring Junior Talent. Whether the risks are real or perceived, hiring managers who look past typical media portrayals of Millennials will be pleasantly surprised by their capabilities, fearlessness and relative speed at ramping up to complex capabilities and tasks. And there is plenty that corporations can do to improve their chances of retaining junior talent long enough to achieve a return on investment and to obtain desired continuity, succession planning and other benefits. Four specifics, include:
Eager for Mentoring. Make an effort to really understand how Millennials' life experiences differ substantially from prior generations. For example, that while Millennials are often scorned for displaying overconfidence in the workplace (i.e., 'they don't know what they don't know'), the great news about Millennials is that they are more highly educated and, in fact, more willing and eager to be mentored by elders than earlier generations. Given an opportunity to shadow a CEO for a day, most Millennials recognize it would be an incredible learning opportunity."
Feedback Immediately, Please. Millennials are a high maintenance generation, meaning they crave frequent communication around work expectations and performance. Look at their lives in social media – with friends, followers, favorites, re-tweets, likes and so forth. They are accustomed to receiving immediate feedback at all times in all aspects of their lives. Performance reviews once or twice each year won't cut it for this generation, at least not until they are at least 12–18 months established in their jobs."
At the same time, feedback for Millennials does not need to be time consuming or formal. A gift card for a coffee, a shout-out in the corporate newsletter or a get-out-of-work-early card on a Friday afternoon following a high energy week is all it takes. The take-away: Put more effort into understanding the Millennial generation and adjust your management style to reap better results.
Fearless When it Comes to Technology. Millennials want and expect to be given challenging work. They have zero fear of technology. And, because they are generally better educated – for example, recent college grads will have learned math concepts in middle or high school that their parents did not learn until college (if ever) – Millennials often surprise their employers with how quickly they ramp up in their jobs. They have no fear of trying out new ideas and approaches and generally thinking outside of the box. Just look at all the companies they have created and applications they have designed over the past decade.
Little Need for Recall. If there is a weakness with the Millennial generation, it is a fundamental difficulty with processing, synthesizing and communicating around the massive amounts of data to which they have instant access.
But, while Millennials have been building out their brains in other areas – such as logical thinking, reasoning and debate – they still require on-the-job mentoring on how to transform information into strategy, action and compelling communications in the workplace.
Of course, to do all these things – and this is just the tip of the iceberg – corporations need to make explicit decisions about whether or not to build (or rebuild) essential recruiting, internship/co-op, training, mentoring and coaching infrastructure or if they will outsource the activities to specialist talent solution providers.
The first step is to initiate a due diligence effort understanding existing skills and talent gaps and forming predictions for how those gaps may widen or proliferate over the coming decade. A second step is to invest. The greatest benefits often accrue to first movers in a marketplace. Companies that rip off their talent-gap band-aids and get serious about investing in capabilities for attracting, grooming and retaining Millennials will have their pick of today's most promising junior talent pool to cultivate as part of their futures.