How you manage your professional brand on social media matters—whether you are selling your company's solutions to prospective clients or your tech skills and work experience to prospective employers.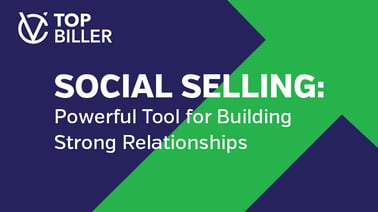 This is especially true of late. The pandemic halted face-to-face meetings between business professionals, with office phone numbers becoming virtually useless (no one is in the building to answer the phone!) and inboxes becoming inundated with email. One way to stand out from the crowd: Follow organizations you're interested in on LinkedIn and post content that is relevant to them on your newsfeed.
Doing so will strengthen your network and elevate your LinkedIn Social Selling Index which will help establish you as a thought leader among your peers in your industry.
In this video recorded on LinkedIn Live, as part of the Club VMSA Top Biller Program, you will learn:
What the LinkedIn Social Selling Index is all about
Why it is important
The benefits for your career of posting content that's relevant to your connections
Tips for following up and, for those new to the SSI, getting started.