"John, we are thinking about migrating our ERP system but we're not sure about the timing. What are your other clients doing, and when do they know it's the right time to switch?"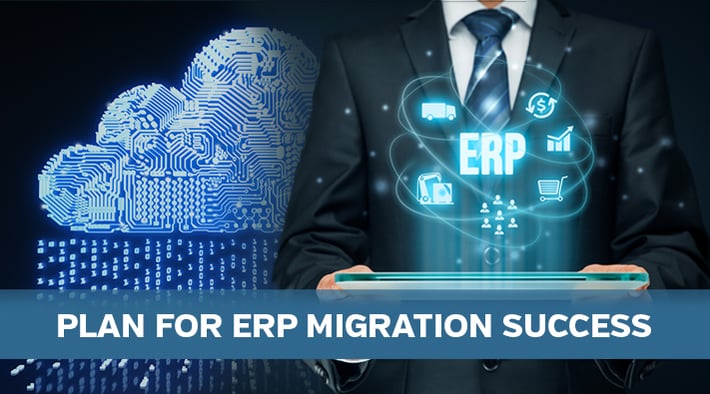 Pulling the trigger on an ERP migration is not something to take lightly. I've had a handful of clients contemplate, execute, fail and back out of ERP migrations. Typically, the migrations that go well are executed hand-in-hand with great migration leaders, as well as communication teams. The migrations that don't succeed or end up being well over budget are typically missing at least one of those two factors, along with stakeholder buy-in. With clients deciding between everything from cloud-based solutions, to upcoming ERP support deadlines, I want to share a checklist that should help you make the best decision for your unique situation.
Is the checklist perfect? Absolutely not. Is it a tool to help guide you towards an informed decision? Absolutely yes.



For details click on each section
Timing?

Gaps?

Homegrown programs/applications?

Documentation?

Size of end user community?

ERP migration or rip and replace?

Cost/risk trade-off?

Communicate, communicate, communicate!

Training?
Obviously, this checklist doesn't cover 100% of the pre-migration questions. But it gives you a starting point to truly evaluate if this is the direction you want to go. Genesis10 has partnered with clients to evaluate, create roadmaps and execute migrations across multiple industries and company sizes. We'd love to partner with you as you travel down the ever-winding road of ERP migrations and make sure you get there on time and under budget.