What are the skills you need to bring and continuously build on as a Software Developer in the Genesis10 Dev10 Program? Writing code takes more than proficiency with a certain coding language, it also requires self-education, problem-solving, and the ability to work within a team setting. Our recruiting team identifies these core skills throughout our application process to ensure that software development is the right career path for you.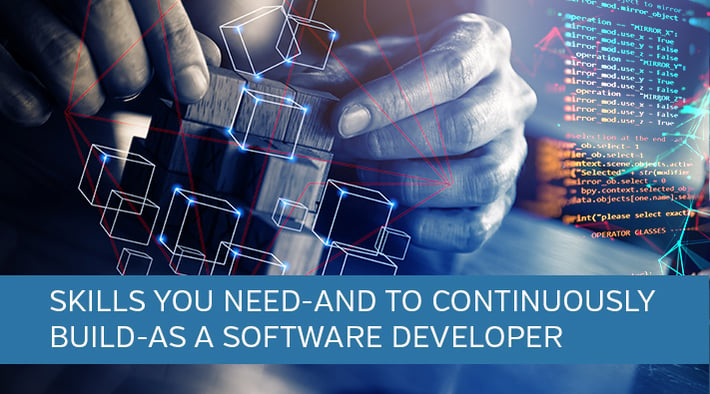 What are you doing to further your knowledge and interest in software development? During our phone interview, we love to hear your story on how you first got interested in software development. Maybe you took a programming class in college or your best friend is a developer and thought you should explore the career path. We encourage all candidates to further explore software development on their own time through self-education. This is a skillset you should bring to the table as well as continuously build on even after you land a software developer role.
Problem-solving is another skillset we identify in a candidate during our application process. We do this through an online aptitude test that assesses logic and reasoning skillsets. What are your natural problem-solving abilities? All software is designed to solve some user problems. It doesn't matter what technology you use or programming languages you know, if you cannot solve problems, you won't be successful as a software developer.
The last step in our application process is a group in-person interview. Up until this step, Dev10 candidates have experienced a very individualized and one-on-one process. This last step is important to help us identify your team-building skills. What type of value are you adding to your group? Are you collaborating? We use this step to identify how you work with others because of the nature of our program– software development training in a cohort style model and placement on exciting assignments with our clients.
Self-education, problem-solving, and your ability to work on a team are just a few of the skillsets you should have when entering the field of software development, specifically through our Dev10 Program. At Genesis10, we take time to identify these skills throughout our application process and have a conversation with you to ensure this is the right career path and program for you.



Learn more about the Genesis10 Dev10 Software Developer training program.