As a college recruiter, I see a lot of resumes. The candidates I specialize in typically do not have experience in the field they are targeting and are looking for junior or entry-level roles. Everyone must start somewhere, and it is essential to organize your experience in a way that showcases your current skill set.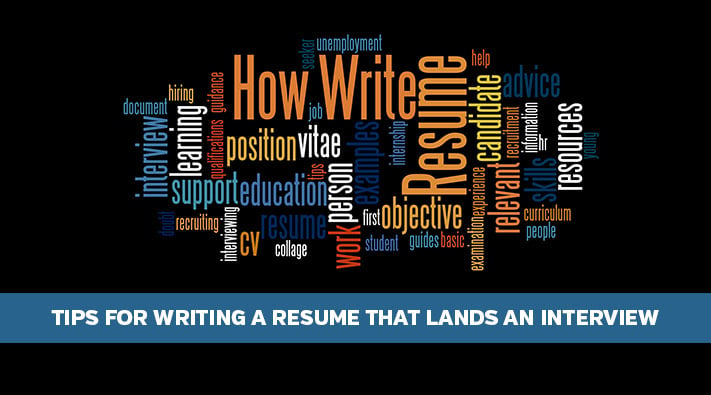 My first piece of advice is to think of your resume as a future-focused document – it represents you and should target the job you want next. Too many people think of a resume as a historical document, and while it should be historically accurate, it is NOT a data dump of everything you have done in your past.
Be sure the information you include on your resume relates to the job you want. The way to do this is to focus on the parts of your employment history that tie to your goal. Let's say you want a technical job, but your past roles are all non-technical. In this case, you will need to highlight the instances in which you used technology as a tool. Everyone uses technology. Is there a system or application that you had to learn to do the job? What process did you go through to learn it? Did you teach others to use it? These are the details you should include as bullet points under a job listed on your resume.
Every resume should have a section for listing hard skills. Most people will state on their resume that they have great communication skills or that they work well on a team. Do not waste space on your resume listing these soft skills! Instead, focus on technology, systems and tools you have experience with – for instance, include Microsoft Excel (including the functions or advanced capabilities you may have in Excel), or specific computer systems you used in jobs or internships. Even if the role you are targeting does not use that system, it shows that you have experience learning how to use—and master—technology.
If you feel you lack hard skills, I recommend taking free online tutorials. There are free resources that provide an introduction to using certain tools. For example, Microsoft has an Office 365 Training Center where you can hone your Excel skills. You do not have to be an expert to list the skill on your resume. You are an entry-level candidate, so employers should have that expectation when reading the skill set you list on your resume.
I also suggest that you pay attention to how you format your resume. While my tips may seem like small changes, they can make a big difference:
First, your resume should be a Word document not a PDF. Recruiters often look at resumes through an online tool, and many times a PDF version will not upload correctly into the system.

For the same reason, do not put your name or contact information in a header. Often online systems will not read the text in the header so that information gets missed.

Make sure to list your contact information, including email and phone number, so you can be reached regarding your application.

Finally, save the document title with your name and the company name where you are applying. Just using the title "resume" is not enough to distinguish yourself in a crowd of other resumes.
Overall, your resume is a representation of you. Be proud of it. It introduces you to a potential employer, and is a key marketing tool for launching your career.