Thinking about looking for a new tech job? Despite news of layoffs at some tech companies, there is always a need for tech workers.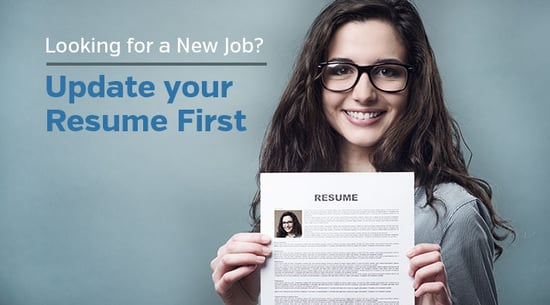 With the layoffs, it may take you a bit longer to find the role that's right for you, but if you have the skills and know how to present them to recruiters and hiring managers, a new job will not be hard to find.
Organizations throughout the country are hiring tech talent, writes Nick Kolakowski in the blog post, "Dice H1 Tech Job Report: Demand for Tech Talent Remains Strong." No matter the state of the economy, companies of all sizes will always need technologists for everything from building websites to maintaining tech stacks."
Before you start to look, it may be a good idea to review and update your resume. First, there are two numbers you need to know: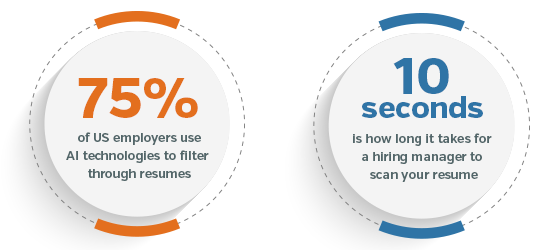 So you might want to consider having two resumes--one for AI, and one for people when you're networking in person.
With this in mind, a recent Harvard Business Review article, "How to Write a Resume That Stands Out," provides some tips for updating your resume for 2022.
Replace the mission statement with a simple headline that describes you and your specialty, like Software Engineer or Project Manager.

Use bullet points to list your achievements, data, responsibilities, and specialties, mirroring the job description if possible.

Add a little blurb about what your company does, unless it's very recognizable.

If you're submitting your resume through an applicant tracking system, it should be a standard Microsoft Word document or whatever they're requiring — a PDF — and it should be free of a lot of ornamentation that could throw the applicant tracking system totally off.

Include some personal information, i.e., your interests and causes.




Got a great recommendation letter, or maybe a note from someone on LinkedIn, and it's eye catching and sincere? Put it on your resume.

No need to limit your resume to one page. If you have a lot of great experience, own it. Most applications these days are online, and it's not hard for hiring managers to scroll between pages.
Got a gap in your work experience due to a Covid layoff? Don't worry. With employers still seeking skilled tech workers, a gap is not the red flag it used to be according to the article, "How to Make Your Resume Stand Out in 2022." Just be sure to show how you've stayed active and kept your skills fresh in the interim — by getting a professional certification, attending virtual webinars, or otherwise.
And reach out to your recruiter. They will be happy to help. A recruiter can review your resume to ensure that you are presenting not only the qualifications that the employer is seeking, but also your best self.
Good luck!