COVID-19 continues to fundamentally change the way many organizations operate from a day-to-day perspective – interactions with peers, how tasks and work efforts are managed, and, of course, the work location.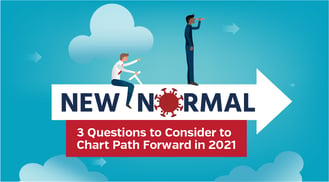 But the culture is also going to change if you are not careful, writes Ami Sarnowski, Chief Innovation Officer at Genesis10, in the article, "Missing those Water Cooler Conversations? So does Leadership," recently posted on The Staffing Stream, an online Staffing Industry Analysts publication.
In the article, Sarnowski examines how a company's culture is affected by Covid-19 and shares findings from a recent poll conducted by Genesis10 on the topic. She also offers questions for IT Executives to consider as they chart the path forward into 2021.
Genesis10 recently received two recognitions from the Staffing Industry Analysts—Top U.S. Staffing Firm and Top U.S. IT Staffing Firm.
Genesis10 is a professional technology services firm providing Staffing, Direct Hire, Digital Consulting, Talent Creation and Onshore Managed Services.