Genesis10, the professional technology services firm providing staffing, workforce optimization and domestic outsourcing solutions, is expanding its operation and opening a new office in Austin, Texas.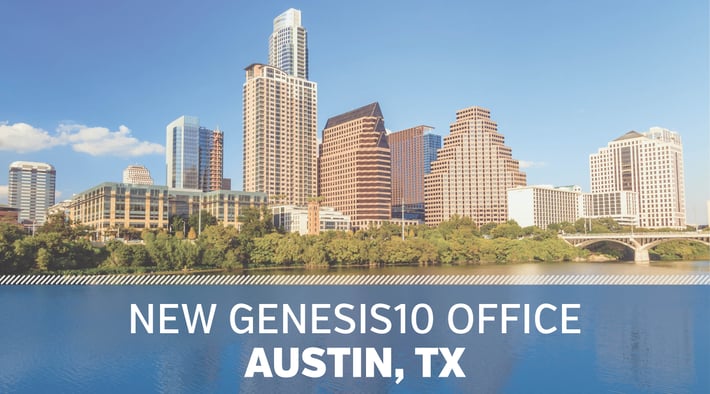 The office is located at 9600 Great Hills Trail, Suite 150W, Austin, Texas 78759. The phone number there is 512-470-8859.
Leading the team at Genesis10 in Austin is Colleen McIntyre, Managing Director—Central Texas.
McIntyre, who has more than 25 years of recruiting and leadership experience, is one of the original 10 founding members of Genesis10. In 1999, she opened the firm's office in Milwaukee and has successfully managed the team there since then. However, she recently relocated from Genesis10 in Milwaukee to the Austin area to serve in the new role.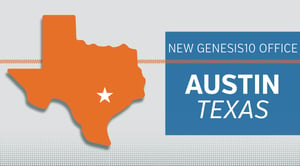 "I am eager to introduce the Genesis10 brand to the growing Austin region so that as a company we can effectively support our clients," McIntyre said. "Establishing a local office will enhance our ability to service our customers throughout the state from an IT staffing and domestic outsourcing capability."
Genesis10 is not new to the state of Texas. In addition to the Austin location, the firm has an office and a delivery center in Dallas, Texas. The Dallas office was opened in 1999 and is managed by Wayne Sueltz, another of the 10 founding members of Genesis10.
Genesis10 delivery centers provide domestic outsourcing services which allow clients to diversify access to talent to cities across the U.S. In addition to Dallas, Genesis10 has delivery centers in Atlanta, Kansas City, Orlando and Detroit.
Genesis10's breadth of services—staffing, workforce optimization and domestic outsourcing—offered in a scalable and cost-effective model, aids clients in steadily evolving their business and technology workforce needs to meet contemporary demands for digital innovation, delivery and market competitiveness. With more than 2,000 employees, Genesis10 services more than 125 clients ranging from Fortune 100 to mid-cap companies.
For more information on and to contact Genesis10, please visit www.genesis10.com.