A new book that spotlights innovative companies in the state of Minnesota features Genesis10's team in the Twin Cities.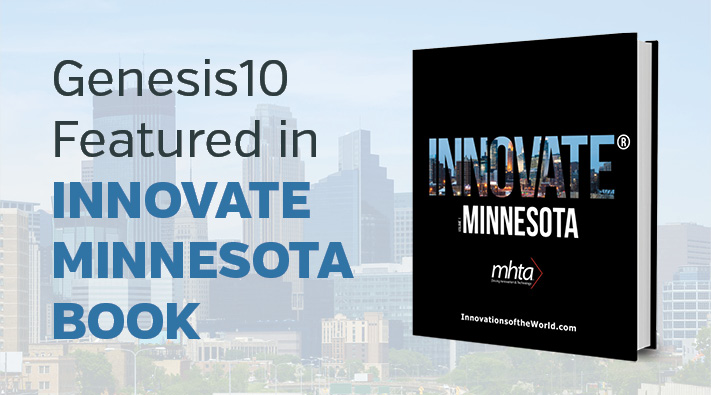 The profile tells the story of Genesis10, from the 10 people who believed in new beginnings–placing their trust in CEO Harley Lippman to found and nurture a technology staffing and services firm with a distinctive set of core values—to the successful launch and growth of the Dev10 Junior Software Developer Training Program.
The profile looks at the charitable work of the local Genesis10 team who work with the State to prepare promising, under-represented Minnesota citizens for careers within the State's Information Technology organization – MNIT as well as the team's support of non-profit organizations through volunteering and board service including conducting an annual toy drive for children at the holidays.
The profile also shares news of recent awards presented to the Genesis10 team in Minnesota as well as nationally including a Top Workplace in Minnesota award from the Star Tribune.
The Innovate publishing series is in-depth study and AR video series that showcases the people, companies, products, and services that are leading the race within a city's innovation and entrepreneurial ecosystem.
Inclusion in Innovate Minnesota is by invitation only and is made possible thanks to the endorsement and publishing partnership with the Minnesota High Tech Association (MHTA).
Printed copies of the book will be available in early June 2020.