Genesis10, ranks No. 2 on this year's Top 25 Information Systems Outsourcing Firms list published by the Kansas City Business Journal. This is the fifth consecutive year the company has ranked second or higher on the list.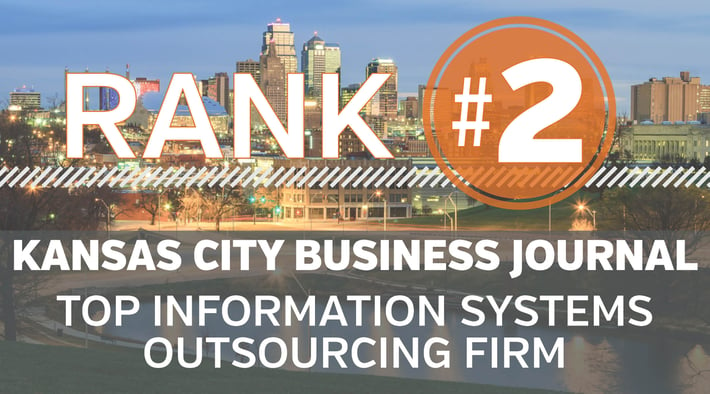 "We are honored to again be recognized as a Top IS Outsourcing Firm in Kansas City," said Guy Arnone, Business Operations Director. "For 16 years, our clients have come to know Genesis10 as a trusted partner, and as access to top IT talent becomes increasingly competitive, our clients rely on our ability to help them attract and retain talent with the broad range of technology skills needed in today's digital workplace."
Genesis10 has served the Kansas City market with staffing solutions since 2000. Recognizing clients' needs to diversify their access to talent, Genesis10 opened a Domestic Outsourcing delivery center in Kansas City in 2009. Through the Domestic Outsourcing offering, Genesis10 provides an attractive solution to the talent scarcity that many organizations are experiencing – helping clients align their workforce capabilities today and in the future with their overall business, technology and talent strategy.