The Dallas Business Journal has named Genesis10 to its North Texas Staffing Agencies list for 2020. The publication ranks the list by hours billed in 2019.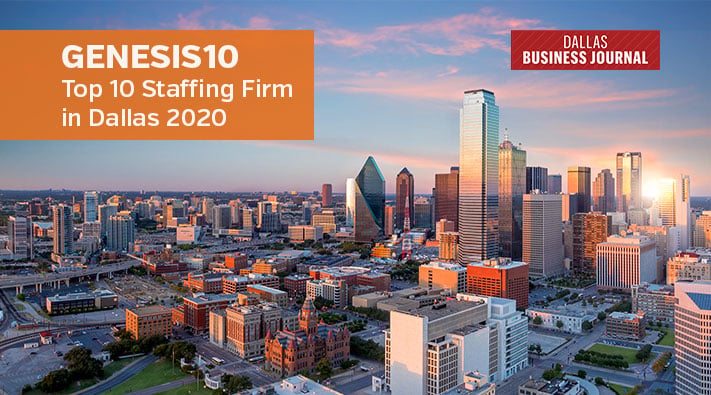 Genesis10's North Texas office is located at 3010 Gaylord Parkway, Suite 120, Frisco, TX 75034. Managing Director Wayne Sueltz leads the Genesis10 team there.
"We are excited that the Dallas Business Journal has named Genesis10 a Top Staffing Agency in North Texas," said Sueltz. "The dedication and hard work of the entire Genesis10 team, who have not skipped a beat supporting our clients and consultants during the pandemic, make it possible. We look forward to continued success in Dallas for many years to come."
Sueltz and Genesis10 CEO Harley Lippman were recently interviewed about tech hiring amid the COVID-19 pandemic on CBS 11 News DFW.
Genesis10 also has a Delivery Center located in Dallas and another staffing office located in Austin.
Genesis10 is a professional technology services firm that provides Staffing, Direct Hire, Talent Creation, Digital Consulting and Outsourced Managed Services, onsite or onshore, and has served Dallas Metro since 1999.