Genesis10 has announced that Bill McDermott, author of Winners Dream: A Journey from Corner Store to Corner Office, will be the featured author at its SAP Book Club event on May 27, 2021, at 12 pm ET. The event is virtual.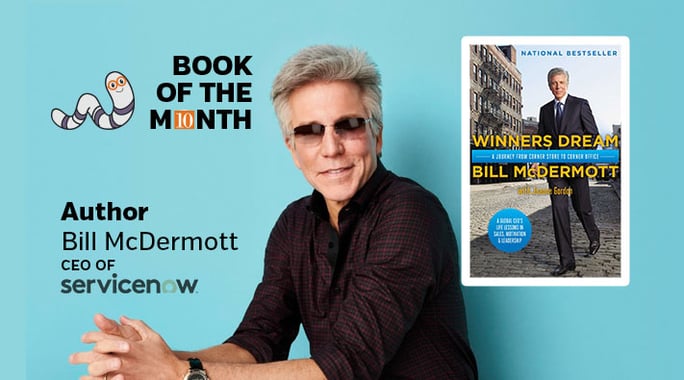 McDermott is President and CEO of ServiceNow. With a career of leadership success spanning Xerox, Gartner, Siebel Systems and SAP, McDermott is one of the most respected and admired leaders in the technology industry.
I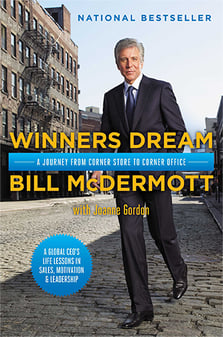 n Winners Dream, he chronicles how relentless optimism, hard work, and disciplined execution embolden people and equip organizations to achieve audacious goals. At the heart of his story is a blueprint for success and the knowledge that the real dream is the journey, not a preconceived destination.
At the SAP Book Club event, McDermott is expected to discuss the following topics:
Passion and planning transcend age and experience in getting a dream job.

A leader's primary objective is to keep their team happy, motivated and performing.

The only way to make effective changes in strategy is if the team trusts their leader to make the right decisions.

The most successful companies never stop transforming to meet the evolving needs and expectations of customers.
Each month, Genesis10's SAP Book Club, which serves as a forum for sharing knowledge and ideas, hosts an interactive discussion with an author who has written a book on topics of interest to technology leaders whose organizations use SAP software solutions.
SAP Book Club events are free and open to CIOs and IT Executives. For more information and to register for the event, please click the button below.

Headquartered in New York, Genesis10 is a professional technology services firm providing Staffing, Direct Hire, Digital Consulting, Talent Creation and Onshore Managed Services. Founded in 1999 by CEO Harley Lippman, Genesis10 is dedicated to providing talent and workforce services in support of its clients' growth and business-as-usual initiatives in a cost-effective model.