At Genesis10, inclusivity lies at the core of the company's values, and it deeply influences the experiences of employees and clients alike.
"When potential consultants consider working with Genesis10, they can be confident that they are aligning themselves with a company that genuinely embraces diversity," says Mark Parisi, Executive Vice President of Corporate Strategy and Strategic Programs.

"We actively seek to create opportunities for individuals with disabilities, allowing them to thrive.," he says. "Moreover, this commitment enables us to connect our clients with candidates who share our values and beliefs, fostering meaningful partnerships."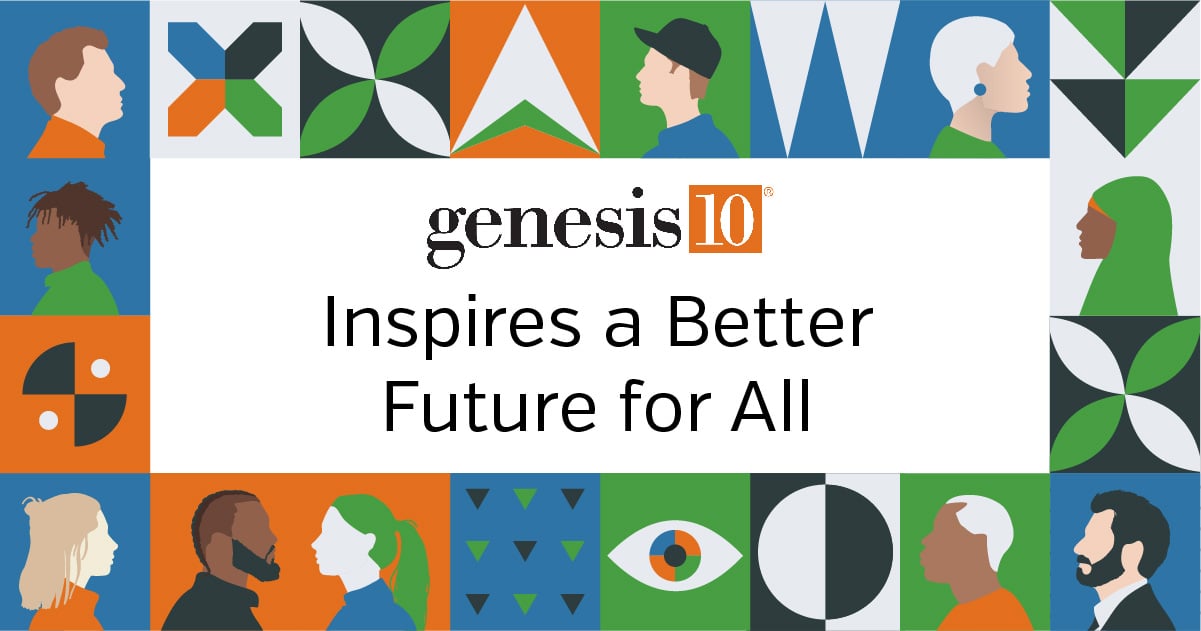 Parisi spearheaded efforts at Genesis10 earlier this year to obtain certification as a Disability Owned Business Enterprise (DOBE). He tells the story in a new article, "Genesis10 Serves as Inspiration for Creating a Better Future" posted on the workplace culture and compensation site, Comparably.
It all begins in Waterbury Connecticut, Parisi's hometown where he witnessed the decline of the manufacturing industry and subsequent job losses. Encouraged by his father to seek growth opportunities, he ventured into the business world, eventually coming to Genesis10 where he works for CEO Harley Lippman.
Now, Parisi collaborates closely with Lippman and Glenn Klein, President and Chief Financial Officer, playing a key part in defining the company's short-term and long-term business goals, translating them into actionable plans.
Reflecting on the significance of the certification, Parisi says:
"By cultivating a workplace culture that promotes collaboration, open communication, and trust, Genesis10 has successfully established an environment where individuals with diverse backgrounds and abilities can flourish."
As businesses worldwide recognize the value of diversity, Genesis10's story, the article says, serves as an inspiration and a blueprint for creating a better future where everyone has equal opportunities to succeed.
Staffing Industry Analysts has named Genesis10 to its 2023 Diversity-Owned Staffing Firms list. Genesis10 is the largest DOBE staffing firm on the list. CEO Harley Lippman has been recognized as a Best CEO for Diversity, two years in a row. Genesis10 also has received Best of Staffing Client and Best of Staffing Employee Awards as well as a Best Staffing Firm for Women Award.
Genesis10 is an award-winning New York-based staffing firm that helps clients and individual job seekers achieve their goals.
Genesis10 is a certified Disability-Owned Business Enterprise.