Coming together to commemorate Veterans Day is an opportunity to express our heartfelt gratitude to the men and women who have served our great nation in times of war and peace. On this day, we pay tribute to their unwavering dedication, sacrifice and love of country.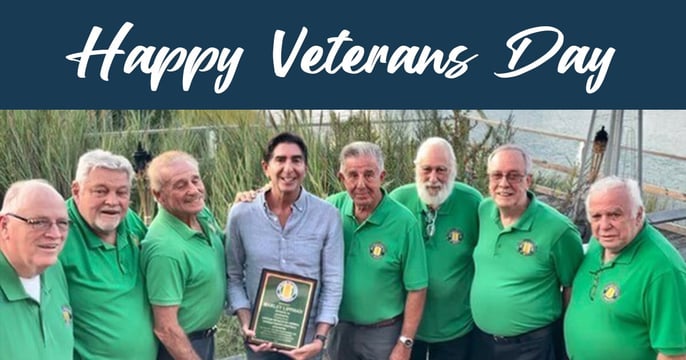 Our military veterans are the embodiment of courage, resilience, and the indomitable spirit of America. They have put their lives on the line to protect the values and liberties that our nation is built upon. They've shouldered the responsibility of safeguarding our way of life and have shown us the true meaning of service, honor and sacrifice.

In today's world, we find ourselves facing new challenges and uncertainties, yet the courage and determination of our veterans continue to inspire us. They are not only our nation's protectors, but they are also leaders, scientists, entrepreneurs, and active volunteers working to improve communities across our great land.

On this Veterans Day, let us take a moment to reflect on the service, valor, and sacrifice of our nation's military members, past and present. Whether you attend a local parade, join a ceremony, or simply reach out to a veteran in your life, let them know how much their service means to you. Extend your hand in gratitude and show your appreciation for their dedication to our country.
Mission to Honor Vietnam Veterans
Attending a parade one July, I noticed the discomfort that surrounded Vietnam veterans. People seemed unsure of how to interact with them, how to convey the gratitude and warmth that they rightfully deserved. I made it my mission to honor Vietnam War veterans, the largest group of veterans never warmly welcomed in the United States.
With my family, we began a tradition of personally welcoming these veterans with handwritten notes expressing gratitude. These small gestures soon evolved into something much more profound.
We started placing signs along the parade route, bearing messages like "We are grateful" and "Thank you." The impact was astounding. The veterans, who had longed for recognition, responded with tears, hugs and overwhelming gratitude. One veteran, who had previously been called a "baby killer" on the subway, found solace and understanding in our support.
Over time, my relationship with these veterans transformed from initial encounters into lasting friendships. We shared dinners and offered assistance when needed. Our mission is not just about making these veterans feel good; it was about standing by those who had sacrificed so much for our country.
As we commemorate this day, let us remember that Veterans Day is not just about a single day of recognition; it's a reminder of the lifelong commitment our veterans make to our nation. Let their example inspire us to give back to our communities and make our country a better place.

Thank you to all the veterans who have shaped our nation's history and continue to shape our future. Your courage, honor, and unwavering commitment are a testament to the enduring strength of the United States.