How well do you know Genesis10's ERP Practice? If you know Genesis10, then you probably know us as an award-winning talent, workforce solutions, and technology consulting firm that was founded in 1999 by CEO Harley Lippman.
Now, we want to be known also for our ERP solutions practice.
We launched Genesis10's ERP Practice at the end of 2019, but don't let the date mislead you. We are not new to the ERP world or providing ERP solutions. Our management team is seasoned, with more than 120 years of ERP experience – primarily with Oracle, SAP, and Workday!

One of my favorite sayings is that "there is no substitute for experience." Who better to help you with a Cloud conversion than a firm that also understands your Legacy environment (the "as-is" as well as the "to-be")?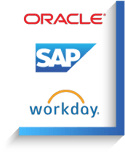 Genesis10's ERP Practice provides on-premise and cloud ERP consulting services supporting Oracle, SAP, and Workday, among other platforms—and has a focus in the following applications areas: Financials, Human Capital Management (HCM), Manufacturing, Supply Chain Management, Governance Regulatory Compliance (GRC) and BI/Analytics.
Our roots run deep. I helped start the Oracle Consulting Practice in 1988. The rest of our team has many years of experience in on-premise ERP applications, such as Oracle EBS, PeopleSoft, and JD Edwards; SAP's ECC suite and the newer Cloud applications—Oracle Cloud, SAP S/4HANA, and Workday.
Outlook for ERP Growing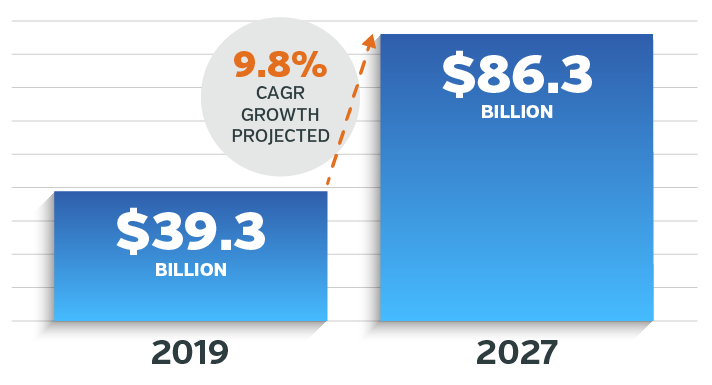 No matter your information source, the outlook for ERP is bright. One report by Allied Market Research shows the global ERP market, pegged at $39.34 billion in 2019, is forecast to grow 9.8% (CAGR) between now and 2027 when AMR projects the market will reach $86.3 billion. Fueling the growth are:
A rise in the need for operational efficiency and transparency in business processes,
adoption of cloud and mobile applications
and an increase in demand for data-driven decision-making power.
A surge in digital transformation trends in enterprises and growing demand for ERP solutions hosted or managed through the cloud gave way to the rising adoption of ERP during the pandemic. At the same time, businesses are projected to focus on solutions that provide advanced planning in the coming years. In other words, companies are planning to invest heavily in ERP software.

More than Staffing
If you are with one of these companies or if you have a project that's already planned, you know that it can be challenging to find the right project team comprised of project management as well as technical and functional resources.
According to the Project Management Institute, by 2027, employers will need nearly 88 million individuals in project management-oriented roles.
For your ERP project, you can reach out to a staffing firm or you can consider Genesis10's ERP Practice.
Our experienced team will successfully deliver your ERP project through to fruition. We will deliver with fewer, more experienced consultants than the competition to accomplish your project objectives.
Our Genesis10 ERP project teams will get the job done, cost-effectively and on time. We will:
Deliver the entire project life-cycle from assessment to implementation or upgrade through support, from a project or project-augmentation perspective.
Save you money. Why? Because we've "been there/done that!" This ERP knowledge base and approach eliminates a lot of "staffing company pretenders/competition." (The ERP equivalent of "a wolf in sheep's clothing.") As my team and I like to say, there is no substitute for experience!
Success Stories
Here are some examples of projects that we have successfully completed for our clients that encompass the ERP Practice's core competencies: evaluations/assessments implementations and upgrades:

Our client in the energy industry, an Oracle EBS shop, decided to migrate one of the companies it recently acquired, an SAP shop, to Oracle. Our team is managing and running the business transformation of the OTC workstream, working with an offshore development team for Data Conversion.



For a client in the apparel industry, Genesis10 provided an experienced, hands-on SAP Solution Manager (Solman) architect/developer. We performed the analysis, documented the integration points, and collaborated on their specifications to integrate with ServiceNow. We set up the integrations, led the testing effort, and successfully completed the project.

A Global Fortune 500 personal care company with a hybrid ERP environment engaged us as they began a standardization of a Global Workday HCM platform. We participated in and managed the PMO for the Global Workday Payroll project in North America, Latin America, EMEA, and the Asia Pacific concurrently.
Genesis10's ERP Practice may be one of the best-kept secrets in the industry. But not for long! I came up through the consulting ranks and have the mindset of "the customer is king." For our team, client satisfaction is everything.