As we approach Veterans Day 2019, I'd like to share thoughts that came to mind as I was thinking about the events that will mark the national holiday. Every year since 2010, the Veterans Day National Committee creates a poster to remind us of the true meaning of the day. As you know, Veterans Day is more than time off from school or work. It's a day for honoring the brave men and women who have joined the military to serve this great nation.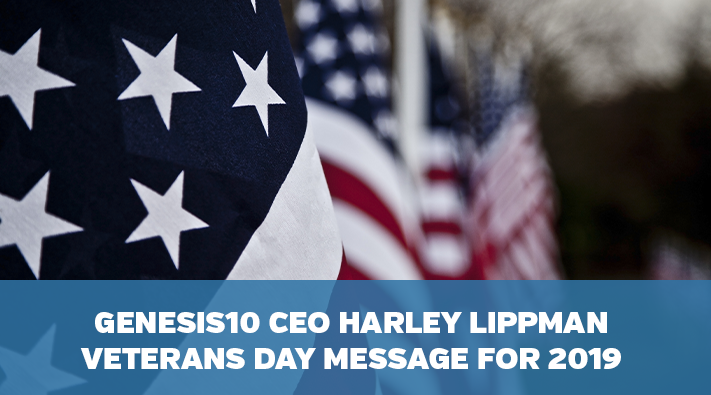 Each year, the Veterans Day poster has a theme. In 2018, the theme was a commemoration of the 100 years since the end of World War I. This year, the theme is service, which I feel is more than what meets the eye. Reading about the themes of these posters, I became so inspired that I'd like you to read this excerpt that explains the reasoning behind the selection of this year's theme.
"Veterans contribute to American society in many ways; not just during their time in active duty. Throughout our history, military service members have put on their uniforms to protect the values and liberties that this nation was built on. But that doesn't stop once the uniform comes off and their time in active duty has ended. Veterans take the lessons they have learned and the experiences they've gained and continue their service to our nation by strengthening our communities. They become our nation's leaders, scientists, entrepreneurs. Veterans are the most active volunteers working to improve communities across our country. Service goes beyond the uniform. This Veteran's Day, we honor the men and women who have worn their uniform who continue to serve our country."
Having done so much already, our Veterans continue to serve! So, please take time this Veterans Day to do something meaningful for them. Attend a parade, a ceremony or visit a monument that recognizes their service. And when you meet a Veteran, whether on Veterans Day or any other day, offer him or her your hand in gratitude for their military service and their ongoing service to the community, as I do. Our Veterans are great role models. Follow their example. In you're not already volunteering, get involved. You'll be glad you did.
Forever thankful for our Veterans,
Harley Lippman, Founder & CEO, Genesis10
Related: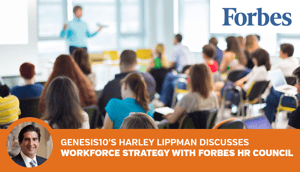 Genesis10's Harley Lippman Discusses Workforce Strategy with Forbes HR CouncilWe created a situation where businesses stopped investing in training programs or looking in their own backyards for creative alternatives to address talent and skill constraints. Read More.
---