How will the outcome of the presidential election affect the staffing industry? Genesis10 CEO Harley Lippman answers this question in an article posted on The Staffing Stream, an online Staffing Industry Analysts publication.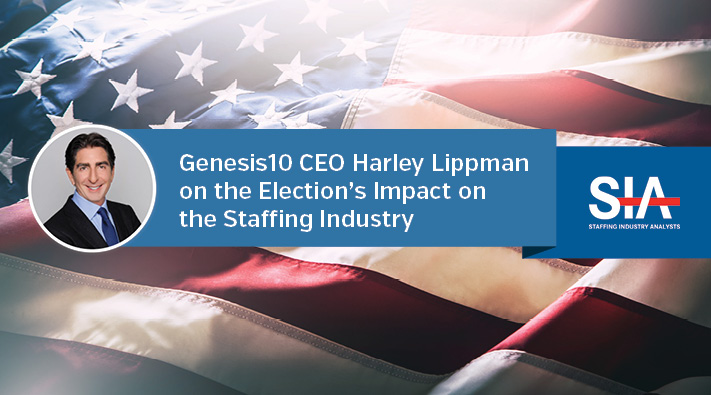 In the piece, Lippman examines three key areas that industry executives and buyers of staffing services should be considering: the H1-B visa program, healthcare and corporate taxes. Without revealing his political leanings, Lippman presents a balanced view of what's at stake.
Genesis10 was recently named a Top U.S. Staffing Company for 2020, by Staffing Industry Analysts.
Genesis10 is a professional technology services firm providing Staffing, Direct Hire, Digital Consulting, Talent Creation and Onshore Managed Services.