Sky's the limit.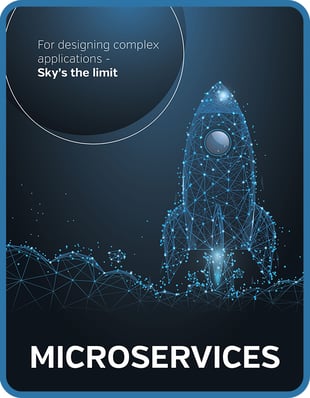 As the pace of technological change accelerates, organizations continually add new features and functionalities to software. Going forward, they will need to focus on new methods that enable developers to add features to software, at lower cost. Microservices addresses this need.
Our whitepaper, "Microservices: For Designing Complex Applications—Sky's the Limit" is a resource for software architects, network professionals and developers who build, design and implement diversified IT and cloud-based services. It covers such topics as:
Characteristics of a Microservice Architecture
Frameworks that Support Microservice Architecture
Transitioning to a Microservice Architecture
Implementation Suggestions
Complete the form to receive a copy of the whitepaper.