Meet your new coworkers.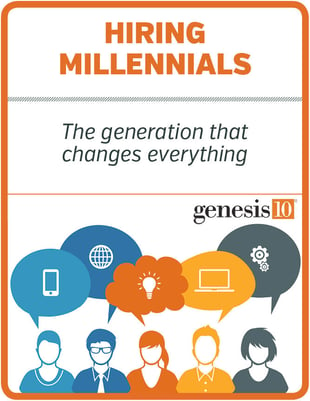 The millennial generation will comprise nearly half of the U.S. workforce by 2022. Learn how to go about hiring this generation and leveraging their skill sets:
Section 1: Millennials As Employees
Section 2: Millennials And The Workplace
Section 3: Millennials' Impact On Organizational Culture
Section 4: Retaining Your Millennial Workforce
Section 5: The Generation That Changes Everything
Get your copy of this 28-page whitepaper by filling out the form.