Graduation isn't too far off, which means now is the time to be applying for jobs. In your search, you don't want to miss out on potential opportunities because you appear unprepared or unprofessional to a potential employer. Here are some tips for avoiding the mistakes first-time job searchers sometimes make as they transition from student to professional.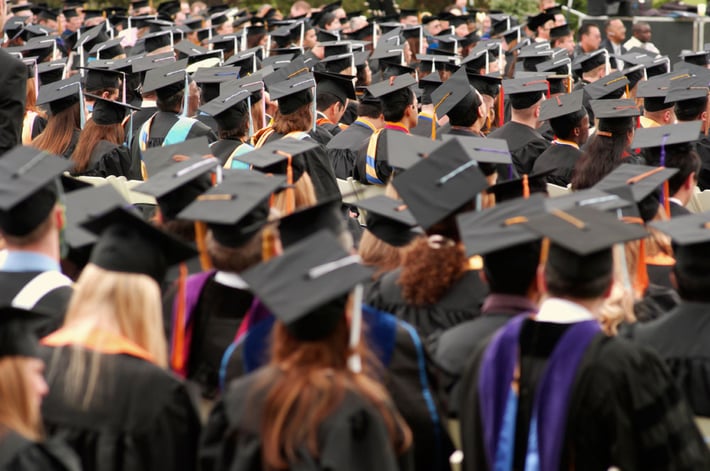 Appropriate e-mail addresses – No matter how qualified you are, when applying to jobs, you still need an appropriate e-mail address. partygal92@emailprovider.com might have been okay when you were younger, but when you are launching your professional career, it is not. Take the time to get an appropriate e-mail address for your job search.
Clean up your online presence and lock down your Facebook account – Recruiters know how to search Facebook and Google – it is an easy way for us to get a more complete picture of a potential candidate. We do not search in hopes of finding incriminating photos from college, but we like to make sure there is nothing lurking out in the open that could reflect negatively on our organization if you are hired.
Prepare for interviews! – I am continually surprised by the number of college seniors who show up to interviews unprepared. We as recruiters do not expect you to have memorized our entire website, but we do expect you to have basic understanding of the organization and the position for which you are interviewing.
We also expect you to bring multiple copies of your resume and a notebook. - The extra resumes allow us to quickly and easily share qualified candidates with co-workers who also are involved in the hiring process. The use of a notebook in an interview shows that the candidate is engaged and interested in the position. We also hope that written in your notebook are a few questions you would like to ask about the role and the company. This is a simple and crucial mistake many make. Do not show up empty handed.
No work experience? Use class projects! – Too many times I see resumes with little or no work experience, but the applicant has a degree that is perfect for the role. Candidates with irrelevant or little work experience should provide detailed accounts of class projects where they demonstrated the skills they are looking to use in their first job.
Have a LinkedIn profile – This is a great way to network and manage your online presence. It's simple and is something that recruiters will look at often.
Answer your phone and make sure you have a professional voice mail message – Recruiters call candidates frequently with updates on applications, interview requests and to extend offers. When we get a voice mail message that is not set up or resembles, "Yo, you have reached Chris, leave a message," it can change our opinion of a candidate quickly, and first impressions are extremely important.
I'd love to hear from you. What job search advice or questions do you have?